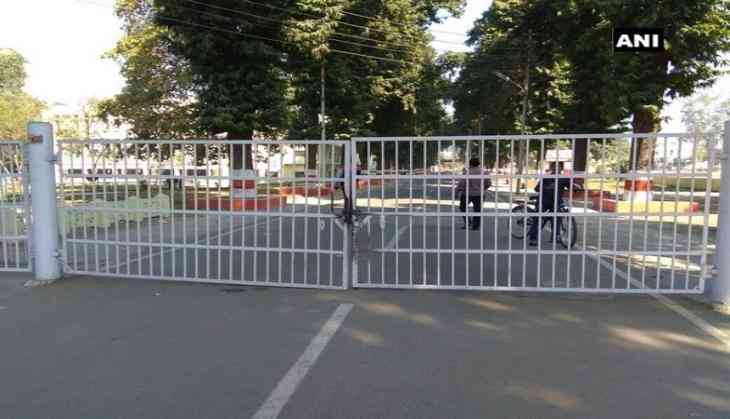 On the occasion of Valentine's Day, the gates of Lucknow University remained closed to students on Wednesday.
The university had issued an advisory on Tuesday asking students not to roam or loiter inside the campus on Valentine's Day.
"The advisory issued by the varsity administration is not right. Valentine's Day has been celebrated earlier also but the advisory was never issued. The VC wants to change the University he is trying to take away students' rights," a student told ANI.
"Calling the celebration a western tradition, the varsity issued the order signed by Chief Proctor Vinod Singh on February 10.
A statement on the same read, "Over the past few years, it's been observed that under the influence of Western culture, youth are celebrating February 14 as Valentine's Day. All students are hereby informed that on February 14, the university will remain closed on the occasion of Maha Shivratri".
"Students found without an identity card or fee receipt as proof will not be allowed to enter the campus. Boys have been warned strictly against passing remarks or luring girls with presents. If caught doing so, stringent action will be taken," the advisory added.
The advisory also urged parents not to let their wards roam on the university premises on Wednesday.
--ANI