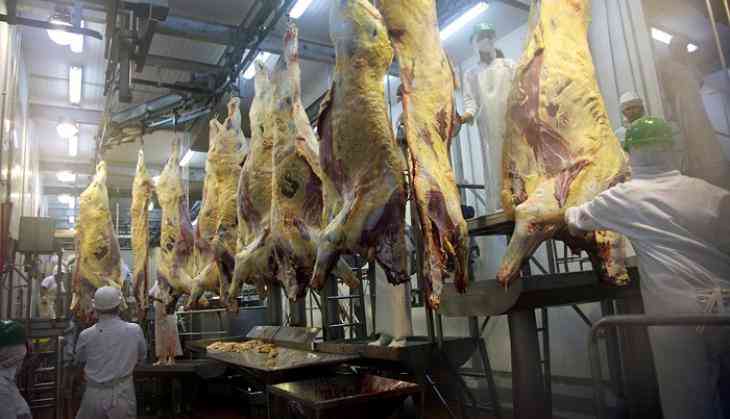 In a protest against ban on the illegal slaughter houses in Uttar Pradesh, the chicken and mutton Mandi Committee has called for an indefinite strike in Lucknow.
The committee has also asked the meat traders to shut their restaurants and hotels, while stating that under the guise of closure of illegal slaughter house, the government is pestering the small businessmen.
It further said that the strike would be continued and shops would remain closed if the government does not chalk out any alternative arrangements.
Uttar Pradesh Chief Minister Yogi Adityanath earlier on 22 March, 2017 directed all police officials to prepare an action plan to shut slaughter houses.
According to sources, Adityanath has also directed the police to put complete ban on cow smuggling.
The BJP earlier its election manifesto has stated that it would take strict steps to close down all illegal slaughterhouses besides banning mechanised one's if it comes to power. BJP President Amit Shah in his election meetings and various rallies during campaigning also said the same.
The ruling party believes that due to cow smuggling, dairy-based industries have failed to flourish. It also stated that during the past state governments there has been a stagnant dip in cattle count, reflecting that the previous government failed to put a check on it.
-ANI