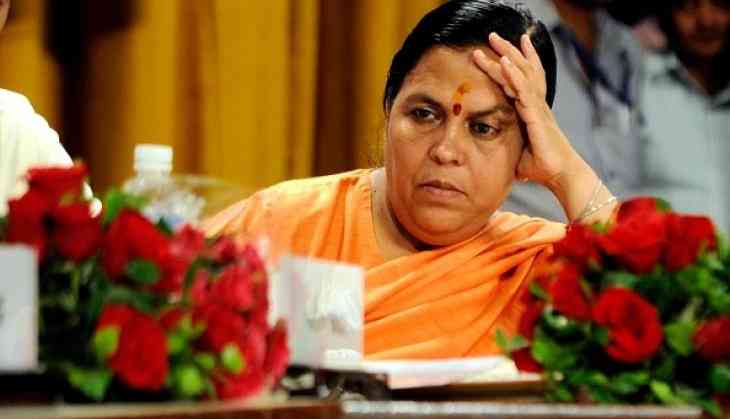 In the upcoming Lok Sabha election, senior BJP leader Uma Bharti might not contest the election if reports are to be believed.
As per the reports, Uma Bharti will now be focusing on the Ram Mandir issue and will not contest the election. Bharti is currently a sitting Member of Parliament from Jhansi and has been sending such signals from a quite some time now.
Uma has been actively participating in the Ram temple movement since the 1990 Rath Yatra taken out by the senior leader Lalkrishn Advani.
Uma Bharti had earlier said, "Yes, I appreciate (Sena chief) Uddhav Thackeray for his effort. The BJP doesn't have a patent on Ram Mandir, Lord Ram is of all. I appeal to everyone including SP, BSP, Akali Dal, Owaisi (AIMIM), Azam Khan etc; to come forward and support the construction of the temple," as reported by India.com
Earlier, another senior leader and External Affairs Minister Sushma Swaraj had declared that she won't contest the 2019 general elections as she wants to take certain precautions in her health, although she is fine.
Swaraj had said, "My health is good. But I am constantly taking precautions. Doctors have asked me to stay safe from infection and also to avoid dust. I have to save myself from dust. No matter how much I try, I can't avoid dust during elections."
Sushma Swaraj had undergone a kidney transplant in 2016 after which she had been under continuous treatment. Now, if Uma Bharti will not contest the election, the whole Vajpayee team of the BJP might be washed out with the emergency of a "new BJP"
Also read: Lok Sabha Election 2019: Mayawati to skip Dec 10 Opposition meet called by Chandrababu Naidu; may affect