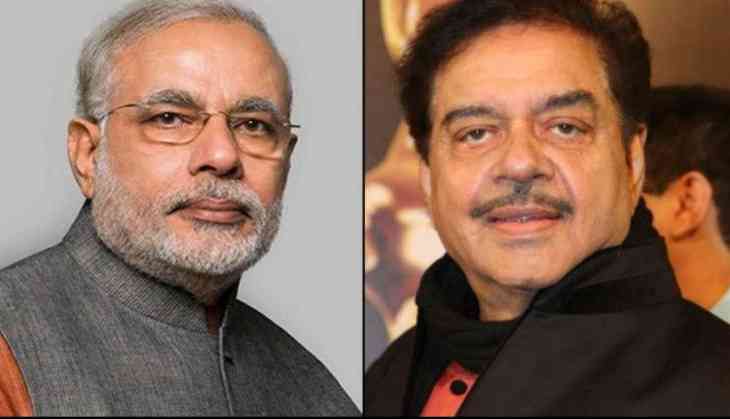 The seventh and final round of the seven-phase Lok Sabha election is being held in 59 constituencies. Today, the voters in seven stated and one UT will decide the fate of at least 912 candidates contesting the national poll. Over 10.01 crore voters are eligible to exercise their franchise. The results will be announced on May 23.
Voting is underway in all 13 seats in Punjab and an equal number of seats in Uttar Pradesh, nine in West Bengal, eight seats each in Bihar and Madhya Pradesh, four in Himachal Pradesh, three in Jharkhand and the lone seat Chandigarh. In this final round, Prime Minister Narendra Modi, who is contesting from Varanasi, is among the key candidates contesting national polls.
Here are 5 key candidates contesting in 7th phase for Lok Sabha elections:
1. Prime Minister Narendra Modi: Prime Minister Narendra Modi is looking for the second term from Uttar Pradesh's Varanasi Lok Sabha seat. Defeating Aam Aadmi Party chief Arvind Kejriwal and the Congress's Ajay Rai, PM Modi won from this constituency in eastern Uttar Pradesh in 2014. This election PM Modi's main challengers are Congress's Ajay Rai and SP-BSP grand alliance's nominee Shalini Yadav.
2. Sukhbir Singh Badal: Former Punjab chief minister Sukhbir Singh Badal is contesting frim Ferozepur sear and faces Shiromani Akali Dal rebel and Congress nominee Sher Singh Ghubaya from this seat.
3. Sunny Deol: Actor-turned-BJP candidate Sunny Deol is fighting from Punjab's Gurdaspur parliamentary constituency. BJP's newly recruit has been competing Congress candidate and parliamentarian Sunil Jakhar, who is the Punjab Congress president.
4. Shatrughan Sinha: Former BJP leader Shatrughan Sinha is contesting from Bihar's Patna Sahib on Congress ticket. Union Minister Ravi Shankar Prasad has been fielded by BJP opposite sitting MP Shatrughan Sinha.
5. Misa Bharati: Misa Bharti daughter of jailed Rashtriya Janata Dal (RJD) president Lalu Prasad Yadav. She is contesting from Pataliputra Lok Sabha seat in Bihar. Misa Bharti hopes to gain sympathy Pataliputra in Bihar. Misa Bharti hopes to gain sympathy mainly of Yadav caste people.
Also read: Voting begins for 59 Lok Sabha seats in seventh and last phase of LS polls