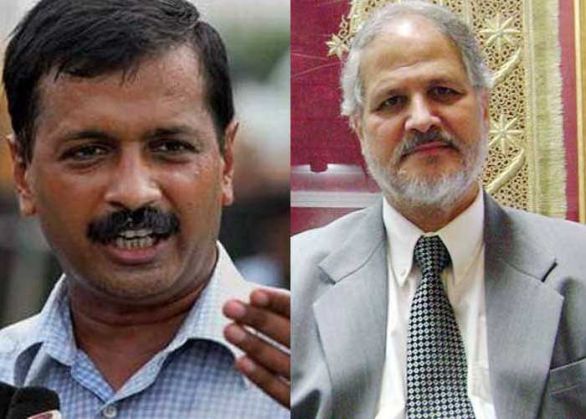 Delhi CM Arvind Kejriwal and lieutenant-governor Najeeb Jung who have been at logger-heads in past, might just be heading towards a fresh confrontation.
Kejriwal has strongly opposed Jung's letter to the Home Ministry, which said that the Delhi government has no authority to appoint a commission of inquiry, which is being helmed by senior advocate Gopal Subramaniam, into the alleged DDCA scam.
In his letter, Jung made a reference to the Commission of Inquiry Act, 1952 which empowers only the Centre and state governments to appoint a commission of inquiry.
Jung mentioned in his letter that as Delhi is a Union Territory, the commission of inquiry can only be ordered after an agreement from the Centre.
"It is serious if the LG's office is leaking the letter. We are not afraid of the CBI, ED or, DRI. Why are they afraid of the inquiry commission? Poori ki poori daal hi kaali hai... The LG has control only over three subjects - police, public order and land," Kejriwal said.
Union Finance Minsiter Arun Jaitely has been accused of corruption during his tenure as the president of the DDCA, by the Delhi government. Plus, BJP MP Kirti Azad has been suspended for going against his party and demanding an investigation in to the alleged scam. He along with the Delhi government, are demanding Jaitley's resignation following the row.