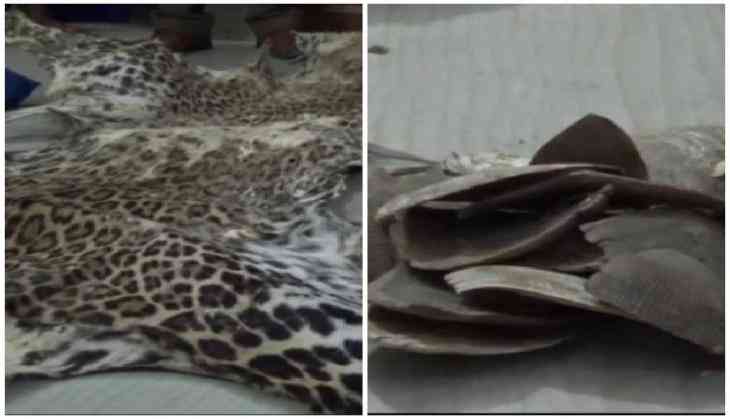 Kaptipada police have arrested two men, who were looking to sell 6.5 feet long leopard skin and a pangolin scale in Odisha's Baripada in the Mayurbhanj district, adding to a number of animal poaching cases in the area.
A month ago, another skin of a tiger was seized under Udala range.
According to Wildlife activist and advocate Satybrata Mohanty, forest department is also complicit in the activities linked to such incidents.
He further pointed that crores of public money, spent into maintenance of animals in these reserves, have not been effectively utilised.
The number of tigers in Similipal Tiger Reserve of Mayurbhanj has reduced from 96 to 29, in the last ten years.
-ANI