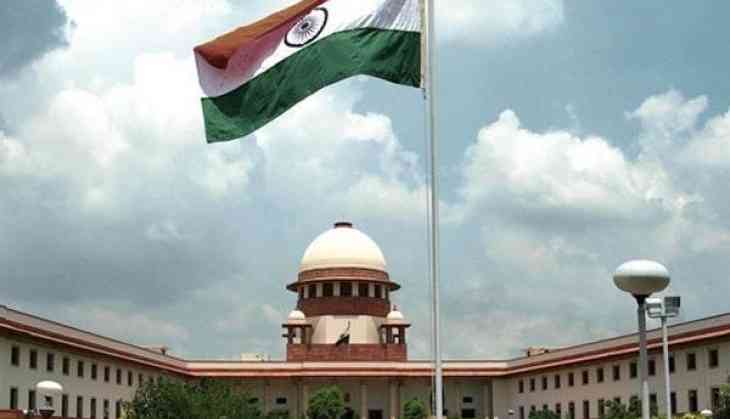 The Pandalam Royal family on Thursday has challenged the petition seeking entry of women to the Sabarimala Temple, terming it to be `mischievous' as seem to be targeting the practices of the Hindu faith.
Advocate Radhakrishnan, arguing for the Pandalam Royal family, told the Supreme Court that it should not interfere with the religious practices that have been in place for generations.
"The petition, seeking entry of women in the age group of 10-50 to the Sabarimala temple, is mischievous since they seem to be targeting only the practices of the Hindu faith.The Apex Court should not interfere with religious practices which have been practised for generations together," Radhakrishnan said during the argument.
While opposing the petition filed by the Indian Young Lawyers' Association (IYLA), Radhakrishnan argued that the "Will of God requires tapasya", that is 41 days of penance in case of the Sabarimala temple."
A five-judge Constitution bench of the Supreme Court on Thursday continued to hear the case relating to entry of women into the Sabarimala Temple for the sixth day.
Former Kerala High Court Judge, Justice V. Giri, now a senior lawyer, arguing on behalf of the Thantri, the chief priest, of the Sabarimala temple told the Apex Court that the worship of deities has to be done as per the 'Shastras'. "Worship of idols is the essence of Hindu faith," he said.
On Wednesday , various Hindu outfits in Kerala called for a state-wide strike on July 30 against the state government's decision supporting women's entry inside the Sabarimala temple.
Chief Justice of India (CJI) Dipak Misra on Wednesday questioned senior counsel K. Parasaran as to "why are women excluded from entering it (Sabarimala temple)?" Parasaran argued that "the right of State to make laws to throw open Hindu Temples to all classes and sections of Hindus does not include women within its scope."
On July 18, the Apex Court observed that banning the entry of women in Sabarimala by the temple authorities is unconstitutional. One of the Judges, D.Y. Chandrachud had observed that the right to pray is equal for both men and women.
As per norms prescribed by the temple board, women aged between 10 and 50 are prohibited from visiting the premises. In January 2016, the court had questioned the ban, saying this cannot be done under the Constitution.
In November the same year, the Kerala Government had told the Supreme Court that it was ready to allow women inside the sanctum sanctorum of the temple, a prominent pilgrimage site among Hindu devotees in the state of Kerala.
(ANI)