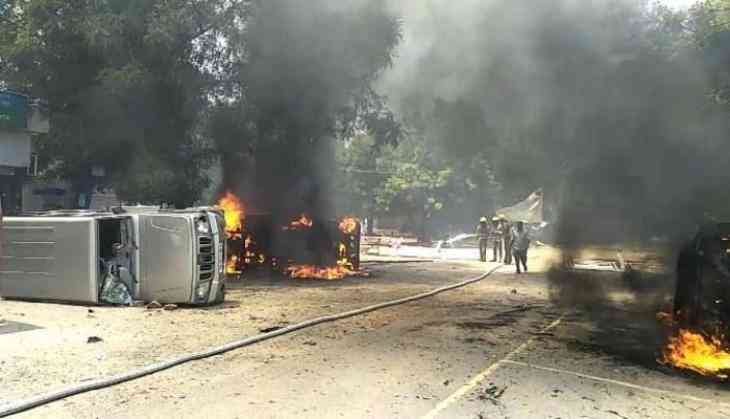 The State Industries Promotion Corporation of Tamil Nadu (SIPCOT) on Tuesday cancelled the land allotted to M/s Vedanta Limited for the proposed expansion of phase II of Sterlite copper smelter plant in Thoothukudi.
This comes a day after the Tamil Nadu government issued an order to shut down the Sterlite copper unit permanently.
In the order, the SIPCOT managing director K Srinivasan said, "A series of agitations and protests against the establishment of Copper Smelter plant by M/s Vedanta Limited at the SIPCOT industrial complex has raised concerns about the pollution caused by the existing plant of Vedanta Limited."
"The people of the area have also been raising concern about their health on account of operations of the plant. As the allotment of the land for the proposed expansion has been made by SIPCOT, in larger public interest, the land allotment made by SIPCOT for the proposed expansion of Copper Smelter Plant (phase II) by M/s Vedanta Limited is hereby cancelled," the statement further read.
The amount collected for the said land allotment will be refunded as per norms of SIPCOT.
The people of Thoothukudi were up in arms against the construction of the copper plant by the Sterlite Copper Minning Industries, claiming that it was polluting groundwater, and was hazardous for the environment.
The protests took a violent turn on May 22 when police opened fire on the protesters, killing 13 and injuring many.
(ANI)