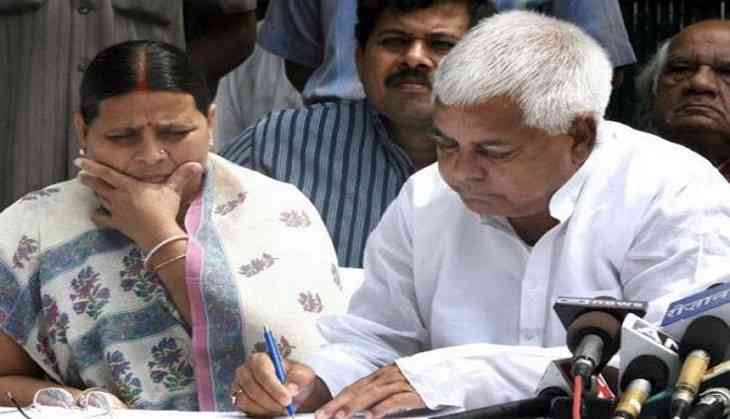 A day after Rashtriya Janata Dal (RJD) leader Lalu Prasad Yadav was denied direct access to the Patna Airport tarmac, the Congress on Sunday said that the Prime Minister Narendra Modi-led government's prime job is to trouble the leaders of the opposition parties.
Congress leader Shakeel Ahmed said that the Centre is leaving no stone unturned in targeting leaders of opposition parties, and is using various means in doing so.
"The only thing left for the Prime Minister Narendra Modi-led government is to target opposition leaders. They have only one job which is to trouble opposition leaders by scrapping their facilities or targeting them with help of ED, CBI, and other investigative agencies. They are making all effort to disturb leaders of the opposition parties," said Ahmed.
However, the Bharatiya Janata Party (BJP said that the withdrawal of tarmac access for Lalu Yadav and his wife Rabri Devi is a welcome sign as it gives out a message that there is no space for VVIP culture in a democracy.
BJP leader Gaurav Bhatia said that the step initiated by the civil aviation industry asserts that every individual in a democratic nation is important.
"It is a very welcomed step by the civil aviation ministry and it also sends out a strong message that every individual is important and there is no VVIP in a democracy. This principle needs to be followed," said Bhatia.
The Central Government yesterday scrapped Yadav and his wife Rabri Devi's direct access to Patna Airport tarmac.
Their 'privilege' has been scrapped by the Ministry of Civil Aviation. This move has been taken as part of Prime Minister Narendra Modi's aim to end the VVIP culture rampant among politicians.
-ANI