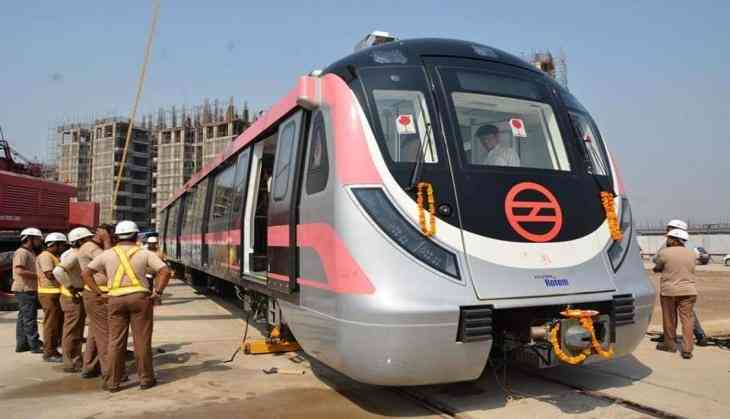 Prime Minister Narendra Modi on 25th December flagged off the new magenta line of Delhi Metro. These lines connect the Kalkaji Temple of Southern Delhi directly to Noida's Botanical Garden. In addition to PM Modi, Uttar Pradesh's Chief Minister Yogi Adityanath was also there.
Public transport is now going to enter the new era of technology. Delhi Metro Rail Corporation (DMRC) is going for the first time operating the driver less subway. After coming in to operation, about one lakh people will travel every day.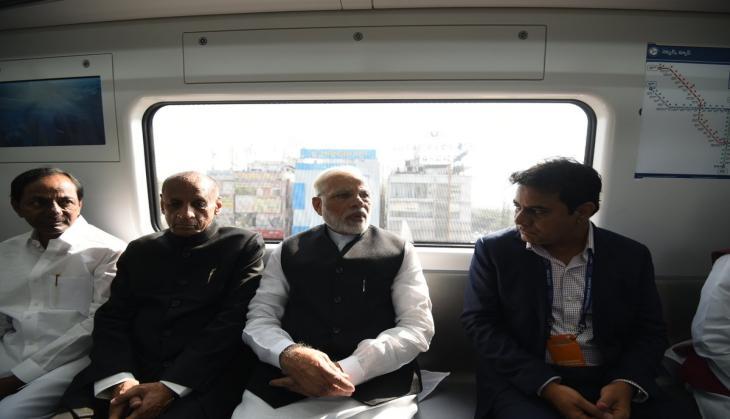 Magenta Line's metro
This metro will run between Botanical Garden and Kalakaji on the New Magenta Line. The trail runs were being conducted on this line for the last 6-7 months. In this, for the first time operating the trains, platform screen doors (PSDs) and high tech signaling system will be used.
This metro will run with frequency 90-100 seconds. According to the officials of DMRC, this metro will run on unattended train operation (UTO) and without the driver for the first time. Communication baseline train control system (CBTC) technology has been used in this. The distance between the Botanical Gardens (Noida) of the Metro between Janakpuri West (Delhi) Corridor is 12.64 km. There will be nine stations in it.
Also Read: PM Narendra Modi inaugurates Delhi Metro's Magenta line
DMRC said that initially passengers will get train at the interval of 5 minutes and 14 seconds. After the introduction of this new section of Delhi Metro, the passengers will be able to fix the journey from Kalkaji temple to Botanical Garden metro station in 19 minutes. If anyone travels via Metro's Blue and Violet Line for covering the same distance, then it will take 52 minutes, while Interchange Point is 'Mandi House station'.