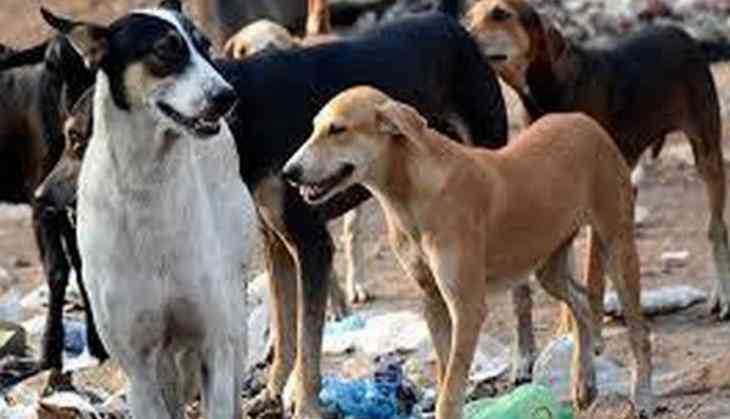 Kerala stray dog menace: 50-year-old fisherman mauled to death (ANI)
In yet another incident of fatal stray dog attack in Kerala, a 50-year-old fisherman was succumbed to his injuries after being mauled by a pack of stray dogs in Trivandrum's Pulluvila.
The hapless man, Joseclin, a resident of the coastal belt died at a hospital after he multiple suffered dog bites all over his body.
In a separate incident, a 65-year-old woman was mauled to death by a large pack on a suburban beach at nearby Kanjiramkulam in the state capital last year.
The stray dog menace in Kerala is quite turning into a major crisis with the number of dog-bite cases touching around 53,000 last year.
The Supreme Court has ordered Kerala to give Rs 33 Lakhs 37 Thousand as compensation to 19 people who were terribly bitten by stray dogs. The said amount would be distributed as per the third report submitted by Srijagan committee to the Supreme Court.
Following the outcry, the state government had come out with a detailed programme including sterilisation of dogs and killing of violent canines.
However, there were also protests from animal lovers against the government's move to kill street dogs.
According to a report submitted in the Supreme Court recently in a connected case, more than one lakh people in Kerala have been bitten by dogs in 2015-16.
-ANI