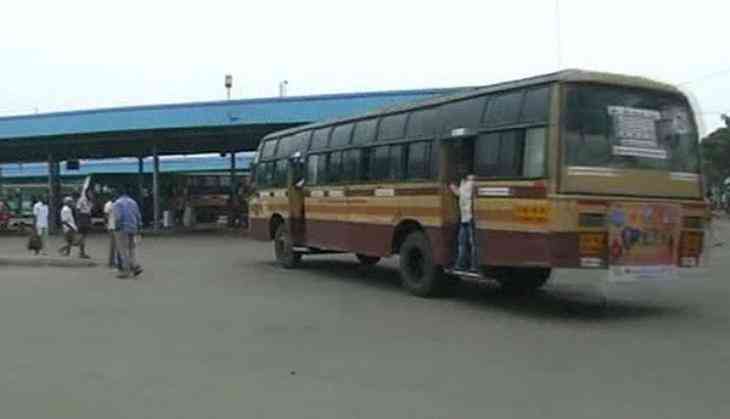 Kerala: Private bus owners to meet Transport Min on day 3 of strike
The Private Bus Owners Coordination Committee of Kerala will be meeting State Transport Minister A K Saseendran on Sunday, amidst the third day of the strike called by them.
Private bus operators went on an indefinite strike on Friday alleging the hike in bus fare announced by the state government was insufficient to meet their running cost.
On Wednesday, the Kerala Cabinet increased the minimum fare for ordinary buses from Rs 7 to Rs 8, effective from March 1.
The panel also permitted for the appropriate revision in the concessional fares applicable for students.
However, the bus operators demand that the fare should be hiked to Rs 10 and the concessional fare paid by students be increased by 50 percent.
-ANI