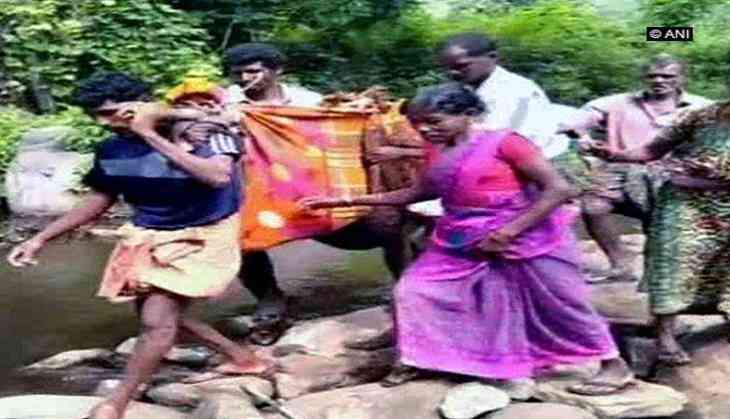 A pregnant woman from the tribal village of Attappadi in Kerala's Palghat district was carried to a hospital by her relatives on a makeshift cloth stretcher, due to non-availability of an ambulance.
As per the authorities of the National Health Mission (NHM) hospital, an ambulance was under mandatory annual inspections, due to which another one was to be sent to the patient. However, the hospital claimed that the patient's relatives did not wait for it to arrive, and decided to carry her on their shoulders.
Upon reaching a nearby road, the relatives of the woman managed to avail the service of a Kudumbasree (neighbourhood groups) ambulance to take her to the hospital.
Similar incidents have come to the fore in other states as well.
Earlier in April, an aged woman had to be carried to a hospital for treatment on a cot due to alleged unavailability of an ambulance in Uttar Pradesh's Shahjahanpur.
70-year-old Manjit Kaur, a native of Bhedpur village in Shahjahanpur, was taken to the hospital on a cot after an ambulance refused to come to her help citing lack of fuel in the vehicle.
In August last year, a pregnant woman gave birth to a stillborn baby girl while being carried to a hospital in a sling due to the unavailability of an ambulance in Odisha's Rayagada district.
(ANI)