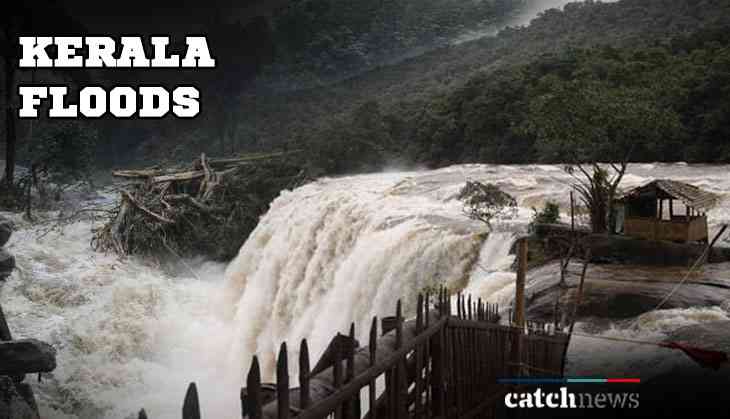 A positive and sigh of relief news for the Kerala citizens as the red alert has been withdrawn from all the districts of Kerala. Also, eleven districts are on orange alert. Modi government and the various states have been come forward to help them and provided the flood relief. About 370 people have lost their lives in this catastrophe in Kerala.
Earlier on Friday, Prime Minister Narendra Modi undertook an aerial survey of the flood-hit areas in Kerala. He took it after the reports came that PM Modi aerial survey has been called off due to the bad weather. Till now the death toll raised to 370 and more than lakhs of people have been relocated to the relief camp. As per the reports, from today (20th August) no more heavy rainfall would be received by the state. However, the danger sign has not been removed from these districts: Thiruvananthapuram, Kollam and Kasaragod, a red alert has been issued for all the districts.
Congress President Rahul Gandhi has asked PM Narendra Modi to declare Kerala floods a natural disaster. Kerala Chief Minister Pinarayi Vijayan also said that Kerala has received such a worst flood for the first time in the century. He also said that the state is needed at least Rs 2,000 crore for a relief work or in immediate assistance.
However, Indian Army, Navy and NDRF, all are providing help to the stranded people in the state and also food and water have been supplied via helicopters in the flood-affected areas.
Also, special trains carrying drinking water and rice have been sent to the state. A Navy airstrip will be used for passenger flights from Monday.
Also read: Goa may face the same fate as the flood-battered Kerala, warns prominent ecologist Madhav Gadgil