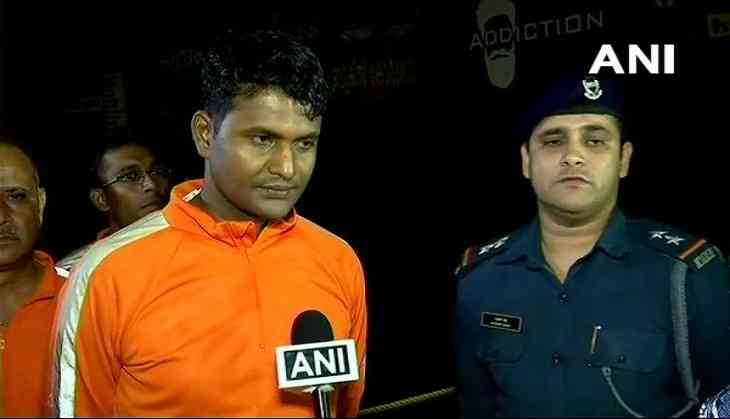 National Disaster Response Force (NDRF) rescue officer Kanhaiya Kumar, who hogged the headlines for saving a child in Idukki district of flood-hit Kerala, thanked everyone for acknowledging his selfless act.
The NDRF personnel, is being lauded on social media after a video of him, running across a submerging bridge with the child in his arm surfaced on media. The child was suffering from a high fever and had to be shifted to a nearby hospital.
Kumar, who was deployed in Idukki district for the rescue mission, told ANI, "I have been in this profession for past six years and after this video went viral and people praised me, I feel my hard work paid off well."
Minutes after the rescue officer crossed the bridge, it was submerged by the flood water released from the Cheruthoni Dam.
"I realised that I can help the child by taking him to the nearest hospital and I exactly did that. I didn't know that with just a small act of mine I would become famous. I would like to thank people who showed love and respect for this act," Kumar, who hails from Bihar said.
Flash floods, caused by incessant rains, have wreaked havoc in several districts of Kerala, killing at least 37 people.
As many as 14 teams of NDRF consisting of 404 rescuers and 31 boats have been deployed in various parts of flood-hit districts including Thrissur, Ernakulam, Alappuzha, Wayanad, Kozhikode and Idukki to assist the state administration in the relief and rescue operation and to provide medical support to affected people at the time of emergency.
(ANI)