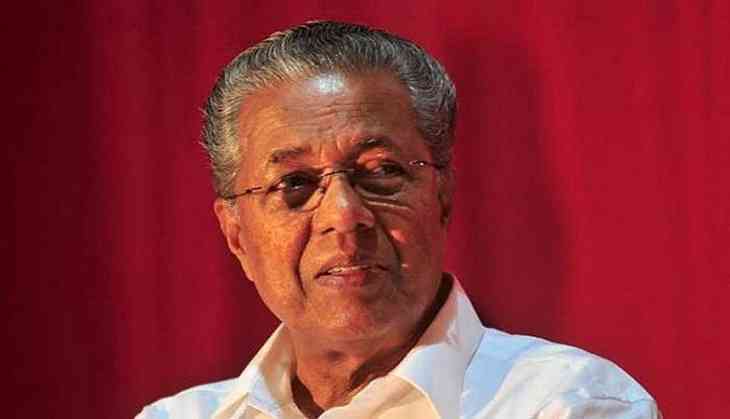 Kerala Chief Minister Pinarayi Vijayan on Thursday informed that the situation prevailing in the state is very serious as nearly all villages are flood affected.
The Chief Minister also informed that more helicopters will be deployed soon for the rescue operation in flood-hit Kerala.
"Very serious situation is prevailing in the state as nearly all villages are flood affected. I had a telephonic conversation with Prime Minister, Home Minister and Defence Minister, they have offered all support. More helicopters to be deployed soon," Vijayan said.
Vijayan further informed that the water level in the Periyar and Chalakudy rivers will rise and people living within a one kilometre-radius must rehabilitate immediately.
"Alert: the water-level in both Periyar and Chalakudy rivers will rise. People in one kilometre radius of Chalakudy, and those inside half kilometre radius of Aluva, must evacuate the place immediately," the Chief Minister tweeted.
Kerala has been witnessing incessant rains since past few days, causing flooding and landslide in the state. So far, at least 73 people have lost their lives in the havoc.
As the flood situation is getting worse by the day, the Centre has launched massive rescue and relief operations in the state.
Army, Navy, Air Force, Coast Guard and National Disaster Response Force (NDRF) have been asked to mobilise additional manpower, boats and helicopters to scale up the rescue and relief operations. Food packets and drinking water are also being rushed.
Twelve more teams of National Disaster Response Force (NDRF) - six from Delhi and six from Gandhinagar - are being airlifted to Thiruvananthapuram, Kerala. 18 teams are already deployed in the state.
Earlier today, NDRF teams evacuated 926 persons to a safer place at Pathamithitta, Kozzhikode, Ernakulam, Thrissur and Alappuzha. Army also built a 35-feet long bridge and rescued around 100 people including children and senior citizens from Malampuzha's Valiyakadu village.
The Indian Coast Guard has also mobilised ten teams to assist District Disaster Management Authority in evacuating people from the flood-affected areas.
The Coast Guard relief teams have been placed at Patanamthitta, Munanbam, Aranmula, Idukki, Ferok-Calicut, and Allepy respectively whereas two relief teams each have been dispatched for Aluva and Chengannur. The teams are equipped with Gemini Boats for evacuating the stranded people especially women, children and senior citizens.
Meanwhile, Indo-Tibetan Border Police jawans rescued senior citizens in Arattupuzha village of Thrissur district.
Earlier on Thursday, Prime Minister Narendra Modi and Home Minister Rajnath Singh spoke to the Kerala Chief Minister to discuss flood situation in the state.
(ANI)