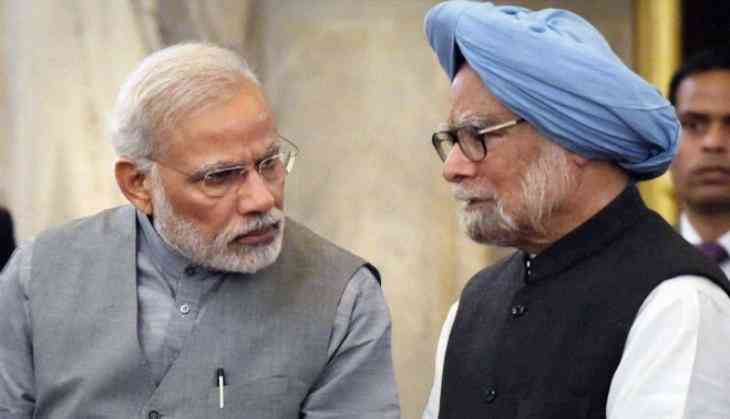 The Jammu's Kathua and Uttar Pradesh's Unnao rape cases have led anger and outrages against the sexual violence against women. From citizens to politicians all are attacking the ruling Saffron party. Amid the protest and criticism former Prime Minister Manmohan Singh attacking the current PM Narendra Modi over his silence on the rape and murder case of a Kathua girl and alleged rape of a teenage girl in Unnao by a BJP MLA Kuldeep Singh Sengar Mr Singh told The Indian Express that Modi "should follow his own advice to me" and "speak more often".
In an Interview with Indian Express, Mr. Singh said he was thankful that Modi finally broke his silence last Friday over the rape cases and he said the "daughters of India" will get justice and the guilty won't be spared.
When asked about how PM Modi and BJP taunted him calling'Maun-Mohan Singh' when he chose silence over speech on several matters during his government, the former PM said he "had lived with comments like these his whole life".
"But I think the Prime Minister should follow his own advice to me and he should speak more often. Through press (reports) I know that he used to criticize me for not speaking up. I feel that the advice that he used to give me, he should follow it himself."
"I do feel that those in authority must speak up in time (so as) to give a lead to their followers," Singh added. "I do feel that those in authority must speak up in time (so as) to give a lead to their followers," he said.
"There are bound to pressure…but if it is carried to such an extent that you can condone the sad demise of an eight-year-old girl having been raped and kept for a week in a temple, that is the most shocking thing," said Singh.
Stating the law and order in the state responsibility of the state government Singh said, "People are misusing the authority of government. They think they can get away with it…law and order is the responsibility of state governments. The BJP government at the Centre could send instructions to its state governments to ensure that law and order are properly enforced, and minorities and Dalits and women are treated properly," Singh added.
Manmohan Singh hard hit over PM Modi has given another turn to the cases and increased the problems of the BJP government.
Also read: