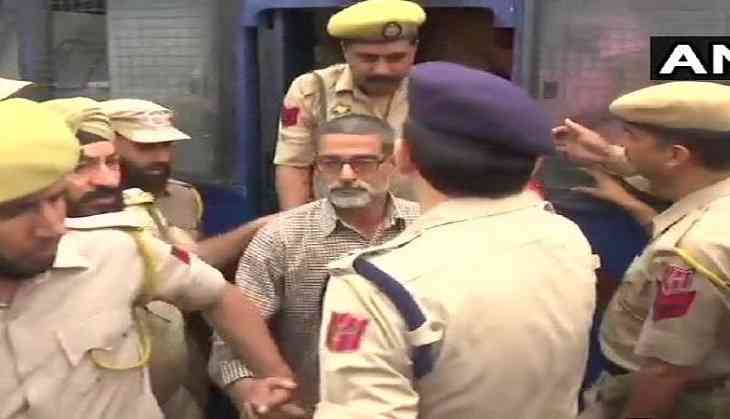 The Jammu and Kashmir's police are investigating the alleged rape and murder case of an eight-year-old in Jammu's Kathua district's Barasana village reveals a major twist into the case. The cops say that the main accused told that he learnt about the rape four days after the kidnapping. The accused further said that he decided to kill the minor to save his son who was also involved in the sexual assault, Sanji said during the investigation.
The investigators say the girl, who was kidnapped on January 10, was first raped the same day by Ram's nephew, a juvenile, and was killed on January 14. Her body was found on January 17 in a forest.
Along with Sanji Ram, his son and his nephew (juvenile) other five have been charged in the case. The case has stunned whole nation and a wide outrages were made by people across the country demanding death sentence for the rapist.
The investigators said that the girl, from the Muslim Bakarwal community, was kept in a 'devisthan', a small temple, where Ram was the custodian. The aim of the kidnapping was to scare and force away from the nomadic Gujjar and Bakarwal communities from the Hindu dominated area, they added.
Sanji Ram's lawyer Ankur Sharma refused to comment on the investigators' version of the incidents, 'At least the defence lawyer should not be commenting on the merits of the case. It is like leaking your strategy as a defence lawyer,' he said.
Sanjhi claims he found out about the sexual assault only on January 13 when the nephew confessed to him, according to the investigators. The juvenile, Vishal, Khajuria and Mannu lifted the body and took it back to the 'devisthan' while Ram kept watching outside, the charge sheet said.
Also read: