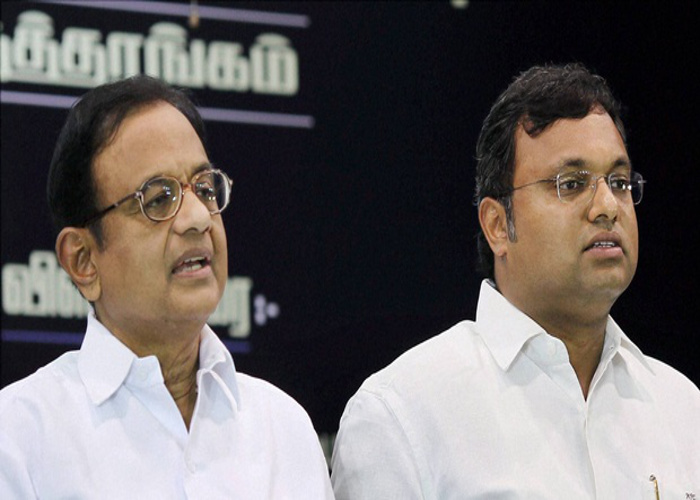 The firms owned by Karti Chidambram, son of former Finance Minister P Chidambram, were raided by the officials of Enforcement Directorate and Income Tax department on 1 December.
The raids were conducted in connection to Karti's role in Advantage Strategic Consulting in the Aircel-Maxis case. According to Economic Times report, Karti is also under scanner for the ambulance scam in Rajasthan.
The case came into light in 2012 when the then leader of opposition Arun Jaitley accused P Chidambram's 'family member' of paying some amount to telecom company Aircel.
However, this is not the first time that Karti has found himself in a soup.
In November last year, the Tamin Nadu Congress Committee Chief EVKS Elangovan had lashed out at him for sharing the party issues with the media. The incident happened after another TNCC leader GK Vasan quit the party and Karti had said that he did not approve to the role of "high comman observers" in the management of party affairs.
In October 2012, a small industrialist in Puducherry was arrested by the local crime branch unit of CID for allegedly posting an 'offensive' message against Karti on Twitter. Karti himself had filed a complaint against the man - who was later arrested under Section 66A of the Information Technology Act.
An Economic Times report in 2012 had once said of Karti: "At his age his father was already in his second year as member of parliament. Now, while the sons of his father's peers (those like Jyotiraditya Scindia and Sachin Pilot) are already part of the Union ministry, Karti hasn't even taken the full political plunge."
Another report published in Outlook in May 2012 said about him "depending on who you speak with, there are different descriptions of Karti-'fixer', 'political non-entity', 'obsessed with publicity', 'a boys' boy who spends time with his tennis gang', even 'not such a natty dresser'."