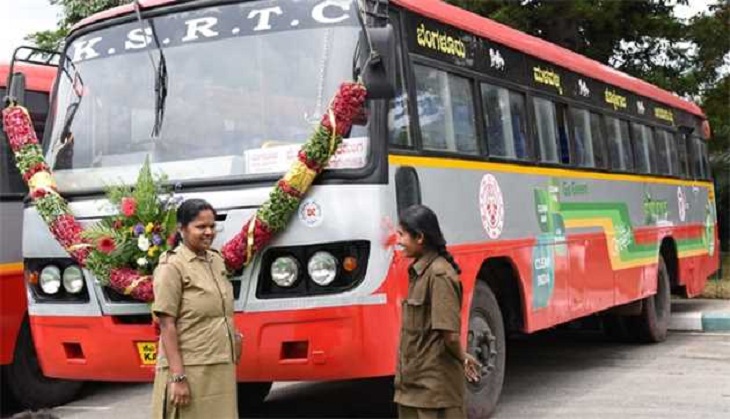 In a move to ensure safer public transport systems for women, Karnataka is all set to become India's first state to install panic buttons in state transport buses.
The measure will be implemented across 2,000 Karnataka State Road Transport Corporation buses plying in and around Bengaluru. The KSRTC has also declared that closed circuit CCTV cameras and GPS units will be installed in all state transport buses.
With the intent of utilising the Rs 61.32 crore the state government had sought from the Nirbhaya fund, the KSRTC had sent a detailed, 21-page proposal to the Centre in the first week of April which demanded for enhancing safety and security of women and girl children in buses, bus stands and in KSRTC workplaces.
The proposal copy stated that around 13 lakh women work in and around the city of Bengaluru, and many of them travel within the radius of 60 kilometres everyday to garment units, malls, small scale industries, IT companies and government sector firms.
The panic button will alert the central control room in the satellite bus stand, which helps the control room staff alert the nearest police station for action, KSRTC managing director Rajender Kumar Kataria explained.