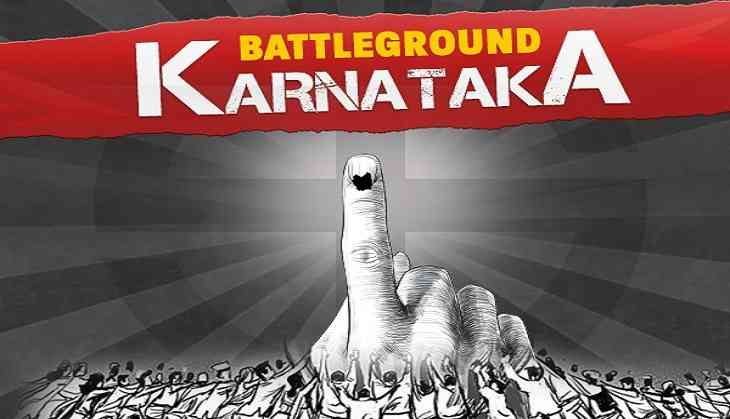 Voting for the 224-member assembly has begun in the 222 constituencies in Karnataka at 7:00 am on Saturday.
After a campaign by political parties over the three months, now it's a time for voters to select their leader in the state. However, the main contenders fighting for the seats are Congress and BJP. While the former PM HD Deve Gowda's JD(S) is likely to play the kingmaker.
This year, there are more than 4.98 crore voters who are going to choose their representatives from a field of little over 2,600 candidates. Reportedly, there are over 2.52 crore male voters, 2.44 crore women voters and 4,522 transgenders electors.
According to the election office sources, this year over 55,600 polling stations have been set up across the state.
Election Commission has also set up 17 auxiliary polling booths in eight selected assembly constituencies in the district.
For conducting the polls malpractice free, therefore, over 3.5 lakh personnel will be on duty at various polling booths.
Reportedly, this year polling booths in tribal areas will have an ethnic look. For the first time, the government employees with disabilities will be on duty at the selected booths.
It is for the first in the history of polling that people voters would be able to know about the queue status at polling station via a mobile app.
Since 1985, no party in Karnataka has won a second successive term when the Janata Dal (JD) under Ramakrishna Hegde had retained the power.
The election in two constituencies, Jayanagar and R.R. Nagar, has been postponed due to the row of fake voter id.
Out of the 224 seats, 36 of them are reserved for Scheduled Castes (SCs), while 15 of them are for Scheduled Tribes (STs).
Since the 2014 general election, the Congress has been defeated by the BJP in over a dozen states, drastically shrinking its political footprint.
However, votes will be counted and results declared on 15 May.
Watch Video:
Also read: Karnataka polls: BJP will get more than 150 seats, says Yeddyurappa