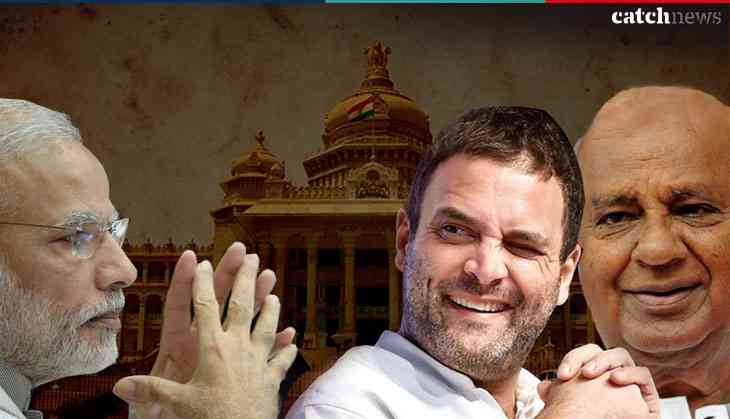 Congress has fallen badly in the Karnataka election results as the BJP has taken lead to emerge as the single largest party in the state. But, The Karnataka election results have taken a new turn. The results have brought out the BJP as the single largest party. BJP looked to have a clear majority in the morning but now seems to be losing ground and getting farther from the majority mark. BJP that had the lead on the 112 seats is now closing down to around 100 seats.
Whereas, Congress has been amassing more seats. Congress looked close to 60s in terms of seats but is now closing to the 75 figures. JDS has also crossed the mark of 40 seats. In case, Congress and JDS decide to team up, they can still form the government even after losing to BJP in terms of number o seats.
The equation looks even more probable because Sadanand Gowda from BJP has openly announced that they are not going to go with the TDS to form the coalition government. In this scenario, chances of BJP being out of the power remain strong.
However, the exceptional performance by the BJP has yet again proven the existence of Modi wave that has now entered the South state. The election campaigns were all about mud-flinging and putting the opposition down on its knees but the people of Karnataka seems to have bought the BJP's version of development and put aside Rahul Gandhi's pseudo-Hindu-love.
Also Read: Karnataka Election results 2018: Fuel prices hiked two days after the polls, K'taka public duped?