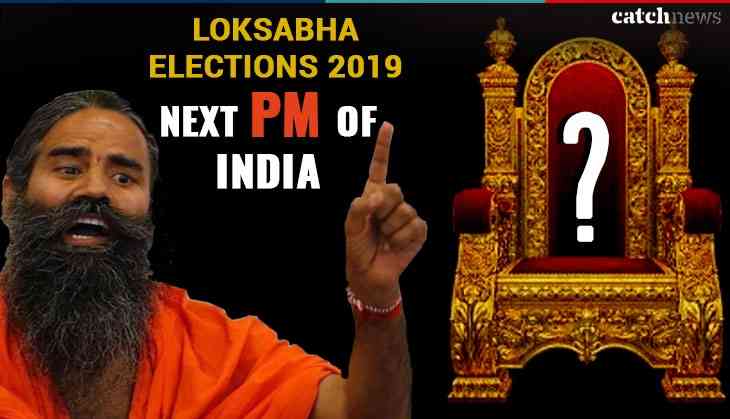 Ramdev prediction before Karnataka Election
Counting of votes in Karnataka for 222 seats has been conducted between the tight security arrangement on 15th May, i.e. today. According to the Election Commission, counting began at the 38 polling booths of 30 districts in Karnataka at 8:00 am. Amid of the result announcement of Karnataka Assembly Election, Baba Ramdev has given a big statement. Yoga Guru has predicted the winner of 2019 Lok Sabha Election before the results of Karnataka Election 2018. He also added that Karnataka Election will also determine the direction of Indian politics.
Also read: Karnataka Election Results 2018 LIVE: Amit Shah's magic, BJP leads 'poll' position with three-digit, Congress struggles on second; will JD(S) be kingmaker?
Swami Ramdev said that who will be the winner of Karnataka Election2018 will have the key of the general election in 2019. At the same time, Congress leader Ashok Gehlot said on Tuesday that Congress will go to make an alliance with Janata Dal (S). He had also expressed his party's victory in Karnataka election 2018. Gehlot has given this statement at a time when counting is being done for the Karnataka assembly elections, in which the Congress is at second place in the trends so far whereas BJP is on top and JD(S) on third.
Notably, Election Commission has deployed around 16,662 personnel for counting the votes. However, the main contest in Karnataka was among the three political parties i.e. BJP, Congress and Janata Dal(S). There are only 217 women out of the total 2,662 candidates.
The elections in Karnataka are being viewed by the Bharatiya Janata Party (BJP) as its gateway into the South.
Since the 2014 general elections, the Congress party has been defeated by the BJP in over a dozen states, drastically shrinking its political footprint.
-With ANI inputs
Watch Video:
Also read: Karnataka Assembly Election Results: Did you know 37% BJP and 27% Congress candidates have criminal cases against them? Here are some unknown facts about India's richest poll