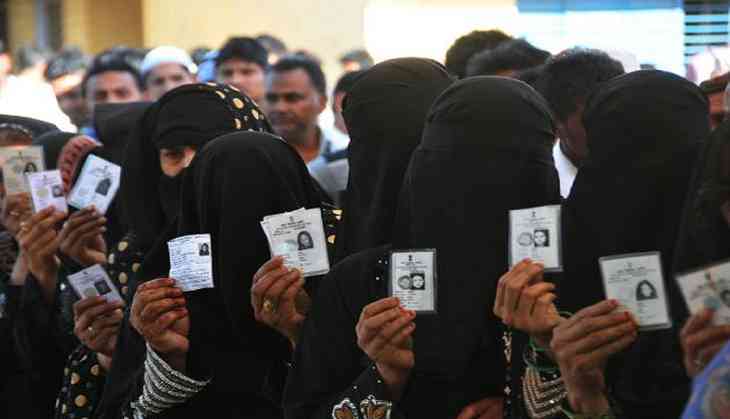 Voting in Karanatak has begun today at 7 am in all 222 constituencies. During the voting, a shocking incident comes to light that a Muslim woman was asked to remove her burqa when she was standing in the queue at polling booth 185 in Belagavi, Karnataka, to caste her vote.
The reason behind removing her burqa because of her identification. However, the woman refused to do that and started crying.
Well, this is not the first time that such incident has occurred. In 2017, a woman was met with the same incident during the rally in Uttar Pradesh's Ballia in November 2017. Later, it had created the huge controversy in the country.
UP Police had asked the woman to remove her burqa in the rally which was attended by the UP CM Yogi Adityanath in Ballia.
According to the reports, the woman was said to be a worker of BJP. The news agency ANI had posted the video of the incident on its Twitter page. In the video, it can be seen that the policewomen were standing next to the Muslim woman.
However, the polling, which began at 58,546 polling stations, each equipped with Electronic Voting Machines (EVMs) and Voter Verified Paper Audit Trails (VVPATs), will conclude at 6 pm.
There will be a huge competition between the three main political parties in the state i.e. the BJP, the Congress and the JD(S). The counting of votes will be taken up on 15 May and the result will be declared on the same day.
Watch Video:
Also read: Karnataka Elections 2018: Voting for 222 constituencies; know all important facts about the Assembly polls