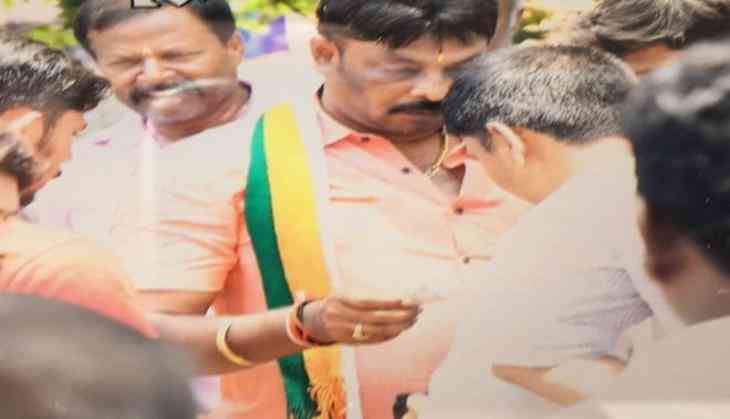 After a campaign by political parties over the three months, now it's a time for voters to select their new leader in the state. After numerous campaigns and war of words, finally, the polling for the high-stakes assembly elections is here to decide the fate of the top parties. Voting in the 222 constituencies for Karnataka Assembly Elections is underway. The reports of voters being enticed and lured with cash and gold have been witnessed in the state at several polling booths.
According to a report in The Hindu, on Saturday morning, the Kolar Rural police arrested four persons on charges of enticing voters. They were reportedly distributing nose rings to women voters. The police are said to be interrogating the accused.
In another report from Masti constituency's polling booth, a man was seen distributing money to voters, who were coming out of the polling booth. The polling officials and police are yet to ascertain the identity of the person and whom he was distributing the cash for.
Out of the 224 seats, 36 of them are reserved for Scheduled Castes (SCs), while 15 of them are for Scheduled Tribes (Sts). The total voters including service electors according to the 2018 final rolls are 5,06,90,538, of whom 2,56,75,579 are male voters, 2,50,09,904 females and 5,055 transgender voters.
The votes for the 222 constituencies of the 224 seats will be counted on May 15. Over 2,600 candidates are in the fray -- more than 2,400 are men and over 200 are women.
Also read: Karnataka Election 2018: Clash between BJP and Congress workers outside Bengaluru booth after BJP corporator thrashed at Hampi Nagar