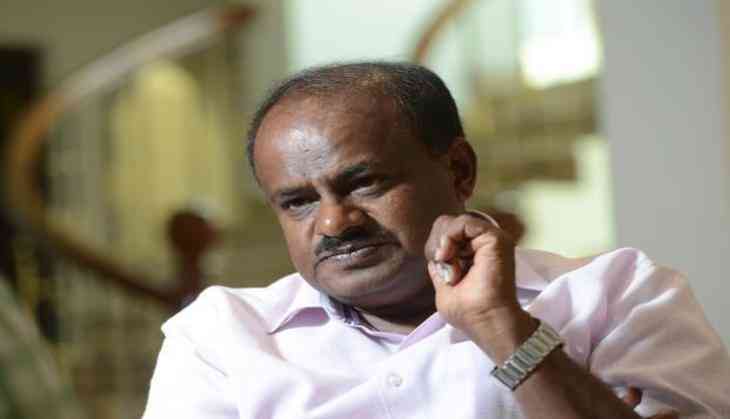 Karnataka Chief Minister HD Kumaraswamy has urged the Centre to provide Rs 100 crore relief fund for rain-ravaged state's Kodagu district.
Addressing the media, the chief minister said, "The Prime Minister has announced relief of Rs 500 Crore for Kerala, we expect at least Rs 100 Crore for Kodagu. We will request the central government for it. We have to repair roads for connectivity. We are taking help of the Army and the National Disaster Response Force (NDRF)," Kumaraswamy said.
He added, "We conducted an aerial survey in Kodagu to review the flood situation. In all, 12 people have lost their lives. 845 houses have been damaged out of which 773 houses are partially damaged."
Kumaraswamy stated that a total of 6620 people have been rehabilitated in the relief camps. He said, "41 relief camps in Kodagu and nine relief camps in Dakshina Kannada have been set up and a total of 6620 people are sheltered in these relief camps. An adequate supply of drinking water and milk is being ensured in these camps."
On August 20, Karnataka's Deputy Chief Minister G. Parameshwara stated that the Bharatiya Janata Party (BJP)-led central government should allocate adequate financial aid for relief efforts in the Kodagu district.
While on August 19 Kumaraswamy conducted an aerial survey of landslides and flood-affected areas in Kodagu district. The Chief Minister also presented cheques to the families of Avarthi village who lost their houses in floods. He also inspected rain-affected areas in Somawarpet and adjacent areas.
Kumaraswamy on Saturday announced an ex gratia of Rs 5 lakh for the families which were rendered homeless.
(ANI)