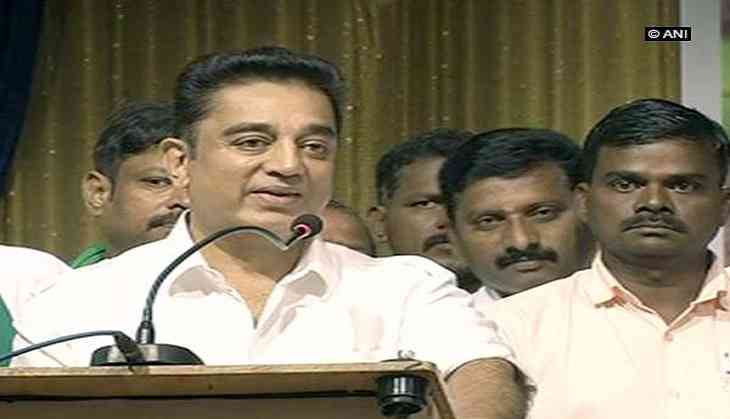 Filmmaker Kamal Haasan wants more attention on the agriculture of the country in order to give it a boost.
Haasan added that, not cinema but the agriculture is more crucial for the survival.
The veteran has raised the issue at a time when the farmers in his home state of Tamil Nadu are demanding loan waivers from the government, and the speculations are rife that the actor may join active politics.
"We are going to clean lakes and river beds. I have five lakh people to do this work," Haasan claimed, while addressing a special meeting of Tamil Nadu Farmers Association.
Saying that encroachments have eaten into the state rivers, the actor assured that he will corroborate his claim with the data, which he will release after two days.
Stating that everyone has a right in democracy, Haasan called for loan waiver of farmers in the state, adding that "I have not come here to collect votes. I have come to collect rice."
-ANI