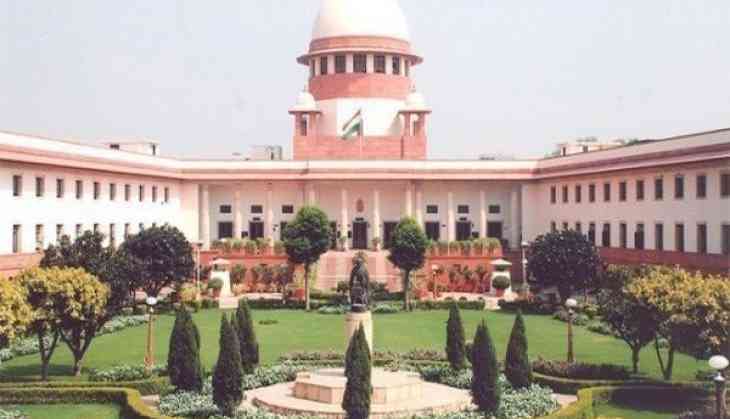 ustices Indira Banerjee, Vineet Saran and K M Joseph were on Tuesday sworn in as the judges of the Supreme Court in the order of seniority notified by the Centre.
With today's swearing-in, the total number of judges in the apex court has gone up to 25.
Chief Justice of India (CJI) Dipak Misra administered the oath of office to Justices Banerjee, Saran and Joseph.
Earlier, the ceremony was surrounded by a controversy over the order in which the three judges were sworn-in.
Sources told ANI that Justices Madan Lokur and Kurian Joseph met the Chief Justice of India on Monday over the seniority issue of Justice K M Joseph.
Congress leader Kapil Sibal also slammed the Centre for interfering in the matter of the Supreme Court.
"The government has given the message that if a judge doesn't make a judgement in their favour, he may be treated the same. I believe that this day will be seen as a 'black day' in the history of Indian judiciary. This is the arrogance of the government," Sibal told ANI.
As per convention, the seniority of Supreme Court judges is determined on the basis of their swearing-in as judges of High Courts.
Justice Indira Banerjee became Madras High Court judge on February 5, 2002 and Justice Vineet Saran was appointed to the Orissa High Court on February 14, 2002.
Meanwhile, Justice Joseph was appointed Uttarakhand High Court judge on October 14, 2004.
Last month, the Supreme Court collegium had unanimously reiterated the recommendation for elevation of Justice K.M. Joseph to the apex court.
The decision was made after the Centre rejected the collegium's recommendation for the elevation of Justice KM Joseph to the Supreme Court earlier this year.
The government drew flak when Justice Joseph's name was recommended by the collegium in January.
--ANI