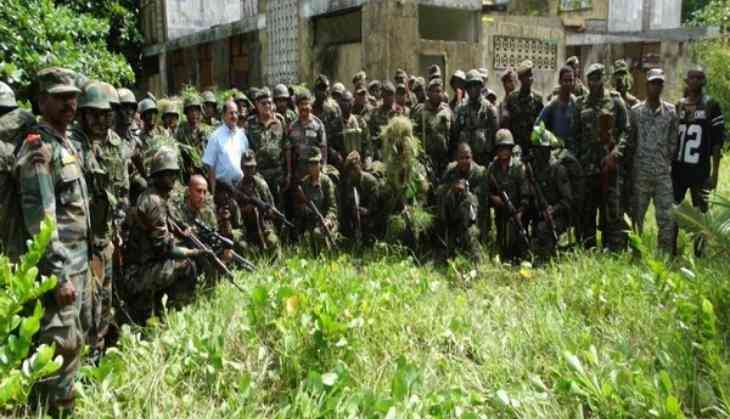 Joint military exercise 'Lamitye' held between India-Seychelles
Indian High Commissioner">Indian High Commissioner Dr Ausaf Sayeed and Colonel Clifford Roseline, Deputy Chief of Seychelles People's Defence Forces (SPDF) were present at the Joint military exercise 'Lamitye', which was held between India and Seychelles.
The joint military exercise is named 'Lamitye' which in the local dialect 'Creole' means friendship.
This exercise is the eighth in the series of bilateral exercises being conducted in the beautiful island nation.
India and Seychelles have been conducting this joint exercise since 2001 with the aim of enhancing military cooperation and interoperability between the armies of the two countries.
The focus of the ongoing exercise is to conduct counter-insurgency and counter-terrorist operations in semi-urban environment under the United Nations (UN) Charter.
-ANI