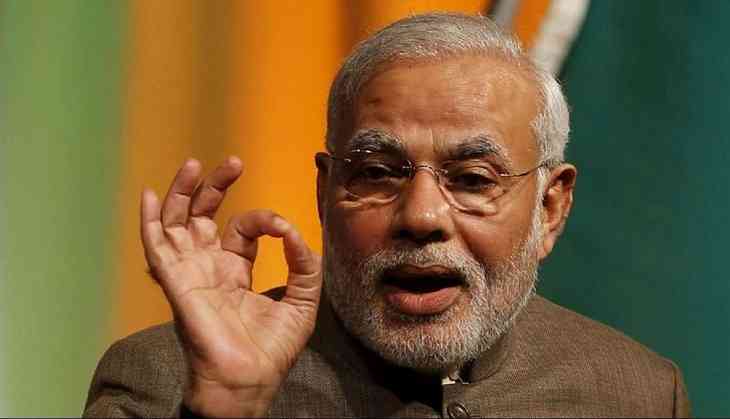 The Jawaharlal Nehru University Students' Union Wednesday burnt an effigy of Prime Minister Narendra Modi to condemn the "lathicharge" and usage of water cannons on protesting farmers in the national capital.
"Thousands of farmers under the banner of the Bharatiya Kisan Union on Tuesday were brutally lathicharged, tear gas shells were fired and they were stopped at Delhi-UP border when they tried to reach Kisan Ghat in Delhi to register their demands before the government," the JNUSU said Wednesday.

Instead of listening to the demands, the Delhi Police was ordered to use brute force to stop the tide of protesting farmers, it added.
The students gathered at Sabarmati Dhaba in the campus and burnt an effigy.
"The JNUSU strongly condemns the Modi Sarkar and the Delhi Police for using brutal force on those who have built and fed the people of this nation," it said.
(PTI)