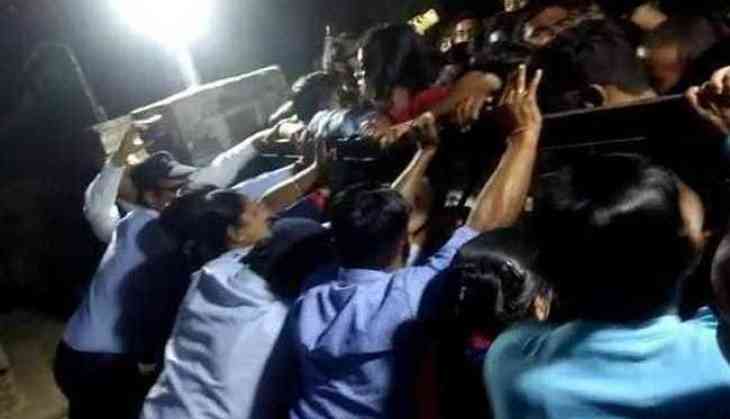 Jawaharlal Nehru University (JNU) Vice-Chancellor M Jagadeesh Kumar on Monday alleged that 'hundreds of students' forcibly entered his residence on campus and confined his wife inside for several hours.
"This evening few hundred students forcibly broke into my JNU residence and confined my wife inside the home for several hours while I was away in a meeting," Kumar tweeted. "Is it the way to protest? Terrorising a lonely lady at home?"
However, the students' union, claimed that they just opened the gate and went back after some raising some slogans.
Few hundred students have broken into my residence at JNU and have confined my wife inside the house. She is alone at home and terrified. Very unfortunate.

— Mamidala Jagadesh Kumar (@mamidala90) March 25, 2019