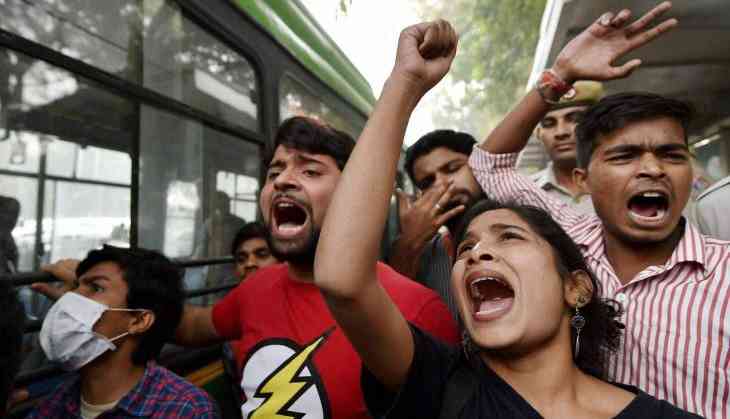 The protest and rampage in Jawaharlal Nehru University have not even stopped yet, another incident of harassment has come to light and left us again in shock.
Another student from JNU alleged sexual harassment case on her professor. She has made the request to suspend the professor on Wednesday.
She wrote a mail to the Vice-Chancellor and wrote that she has registered the complaint of sexual harassment against the two professors. They have not been restrained from going to School of International Sciences and the Centre of South Asian Studies. She has raised her voice and asked why the two professors have been entrusted with the responsibilities for taking the interviewers in the ongoing process even after the multiple inquiries are pending against them in ICC.
Recently, Atul Johari professor of JNU was charged with the sexual harassment case in the varsity and also he got the suspended.
As the eight students from School of Life Science in JNU have alleged that their professor Atul Johari has sexually harassed them. After all the allegations against him, Police arrested the Johri on 20 March and later, he got the bail within two hours.
One of the student complaints said that for many years many women have been facing the sexual harassment. If they didn't speak up on such issues then the condition will remain the same and other female students who are going to pursue their work under the professor Atul Johri's supervision will have to go through the same experiences.
Also read: JNU Professor to the victim, 'You have nice breasts;' FIR statements by the girl will leave you in shock