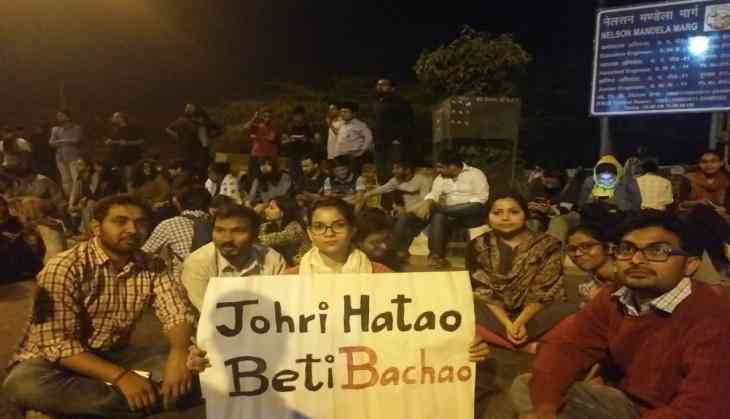 The Jawaharlal Nehru University professor accused of 'sexual harassment' by the students who were arrested on Tuesday has been granted bail. The professor Atul Johri, has been accused of sexually harassing several girl students of the institute.
"We have recorded the statements of the complainants. A few more female students have approached the police and levelled similar allegations against Johri. It is being examined. Legal action will be initiated. The investigation is being closely monitored by Additional Deputy Commissioner of Police Monika Bhardwaj," Joint Commissioner of Police Ajay Chaudhary said.
The students and professors of the JNU university had been protesting, seeking Johri's arrest. The women's rights organisations are also protesting out of the university against the professor.
The chief spokesperson of Delhi Police, Dependra Pathak said, Johri was arrested after three hours of questioning at the Vasant Kunj police station.
The professor, Atul Johri was produced before duty magistrate Ritu Singh, where he moved a bail plea, saying sending him to jail would spoil his career.
According to a report, nearby 54 JNU professor's demanded a separate FIRs registration against the professor Johri on all eight sexual harassment. They had also petitioned Deputy Commissioner of Police (south-west) Milind Dumbere's office in this regard.
The Jawaharlal Nehru University Students' Union (JNUSU) said in a statement on Monday, "The Delhi Police postponed the recording (of the statement) of Atul Johri till tomorrow. This (recording) could have been done today itself. We believe that the postponement was done to give him more time. Since an FIR has been registered, he should be interrogated in custody and not given time to protect himself. By giving him more time, the Delhi Police is actively protecting him."
Earlier only one FIR has been registered, later on, yesterday late night, seven more FIRs was been lodged against Johri.
Also read: Harjit Masih: The man among the 40 Indian workers and claimed ISIS 'killed all 39 men' in Iraq