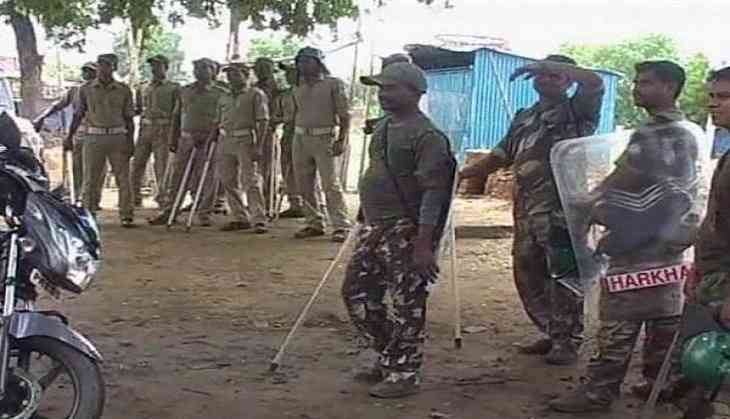 Section 144 has been imposed in Jharkhand's Ramgarh after a man was beaten to death yesterday on suspicion of carrying beef in his car.
Yesterday, a man accused of carrying beef was allegedly beaten to death by a mob in Jharkhand's Ramgarh district.
This happened on the day when Prime Minister Narendra Modi warned people that killings in the name of cow protection would not be tolerated.
As per primary reports, the man was beaten to death over suspicion of carrying beef in his Maruti van.
The man was beaten to death allegedly by Bajrang Dal activists. The deceased, identified as Ashgar, died on the way to hospital.
He was stopped by a group of people near Bajartand village before being brutally killed.
A case has been registered on the basis of a video footage of the lynching.
SP Kishore Kaushal said a thorough investigation will be made into the whole incident.
Prime Minister Modi yesterday broke his silence on mob lynching over allegations of beef consumption and illegal cattle trade.
The Prime Minister tweeted, "Killing people in the name of gau bhakti is not acceptable. This is not something Mahatma Gandhi would approve of."
He added that no one would be allowed to take the law into their hands.
-ANI