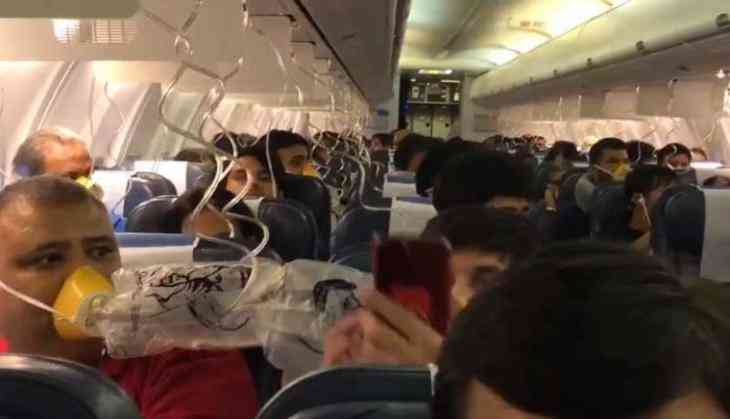 The day after the Jet Airways Mumbai to Jaipur flight employee forgot to turn on a switch that controls cabin pressure, one among the five passengers where were sent to a city hospital for treatment has demanded for Rs 30 lakh in compensation along with 100 upgrade vouchers alleging lack of proper care by the airline, sources said.
The passenger has also threatened to share the video with the media of the flight, who cockpit crew forgot to turn on a switch early Thursday that later caused at least 30 passengers suffering nose and ear bleeding if his demands are not met, they said.
"The passenger claimed that Jet Airways has not taken care of its customers and therefore he should be paid Rs. 30 lakh in addition to 100 upgrade vouchers to enable him to travel in a business class on an economy class ticket," a source said.
At least 30 passengers on a Jet Airways flight from Mumbai to Jaipur suffered nose and ear bleeding Thursday
"He claimed that the doctors have adviced him not to fly for five days and sought hotel stay from us, which we have already provided to him. But he has sought escalation by way of compensation and upgrade in travel class," another source added.
Also read:Mumbai-based model and TV actress accused a 25-year-old man of raping her on the pretext of marriage