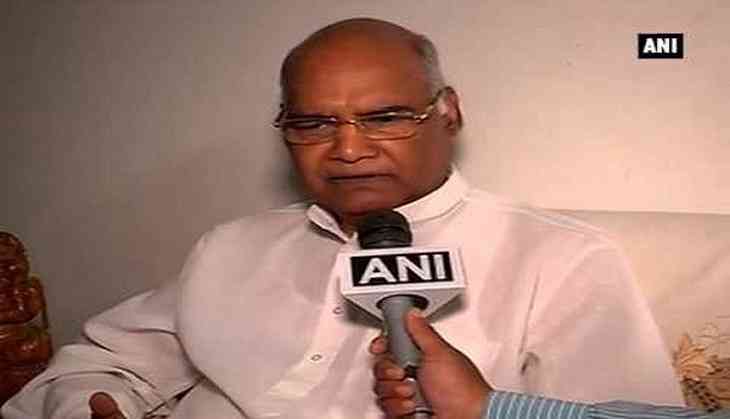 In a major blow to the Opposition, the Janata Dal (United) on Wednesday confirmed they will support the National Democratic Alliance's (NDA) presidential candidate Ram Nath Kovind.
"All the leaders have decided that we will support Ram Nath Kovind for the post of president. He is Bihar's first Governor who has been nominated for this post. We are very happy with this, it is the matter of Bihar's development," Senior JD (U) leader Ratnesh Sada said after meeting all the party leaders here.
The development comes ahead of the major Opposition meeting slated to be held on Thursday.
Earlier on June 19, Bihar Chief Minister Nitish Kumar said that a thorough discussion will be held on the matter within the Janata Dal (United) party.
Bharatiya Janata Party ( BJP) president Amit Shah on Monday announced Bihar Governor Ram Nath Kovind would be the government's candidate for the country's top post.
After this announcement, Nitish had met Kovind at Raj Bhawan in Patna and extended his wishes.
Though Nitish expressed happiness that the Bihar Governor would be the NDA's candidate for the President elections, he said a detailed discussion would be held on the matter within the JD(U).
Nitish also said that "I had a word with Laluji and Sonia Gandhi, and there will be discussion on this. I have told them about my views".
JD (U) has been a part of the opposition's joint initiative on the presidential elections.
The opposition is against Kovind's name being finalised for the post of president on grounds that they were not consulted prior to the announcement.
The election for the next President of India is to be held on July 17. President Pranab Mukherjee will demit office on July 24.
-ANI