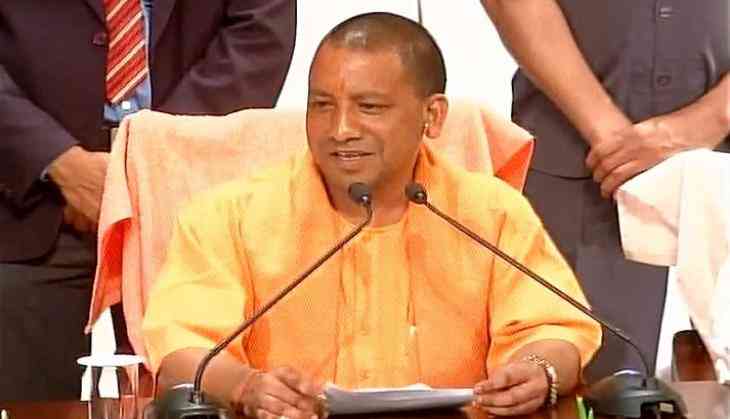 Rebuffing Prime Minister Narendra Modi's assertion that the newly formed government under Chief Minister Yogi Adityanath would leave no stone unturned to make UP 'Uttam Pradesh, the Janata Dal (United) on Monday said there is a lot of difference in the former's saying and execution.
'Prime Minister Narendra Modi talks of development and indulges in conflict. There is a lot of difference between development and conflict. The same difference lies in Modi ji's saying and execution,' JD (U) leader Ali Anwar told ANI.
Echoing similar sentiments, another JD (U) leader Sharad Yadav said the entire nation is not ready to accept what Prime Minister Modi is saying as everybody knows what kind of statements Yogi Adityanath gives.
In a series of tweets, Prime Minister Modi has expressed confidence over the newly formed government in Uttar Pradesh and said it would bring record development in the state.
'Our sole mission & motive is development. When UP develops, India develops. We want to serve UP's youth & create opportunities for them,'(sic) he tweeted.
Prime Minister Modi further said that the Bharatiya Janata Party (BJP) has formed governments in four out of five states that went to the polls because of the blessings of people and hard work of the party workers.
Yogi Adityanath yesterday took oath as the Chief Minister of Uttar Pradesh.
Governor Ram Naik administered the oath of office and secrecy to Adityanath and his Cabinet at a function in Lucknow's Smriti Upvan.
State BJP president Keshav Prasad Maurya and the party's national vice-president Dinesh Sharma were sworn-in as the Deputy Chief Ministers.
Prime Minister Modi and party president Amit Shah were also present in the ceremony.
Also in attendance was former chief minister of the state Akhilesh Yadav, along with his father and Samajwadi Party supremo Mulayam Singh Yadav.
Adityanath, a five-time Lok Sabha MP from Gorakhpur, was unanimously elected as the BJP Legislature Party leader at a meeting of the newly-elected MLAs in Lucknow on Saturday evening.
He later met the Governor and staked claim to form the government in the state.
-ANI