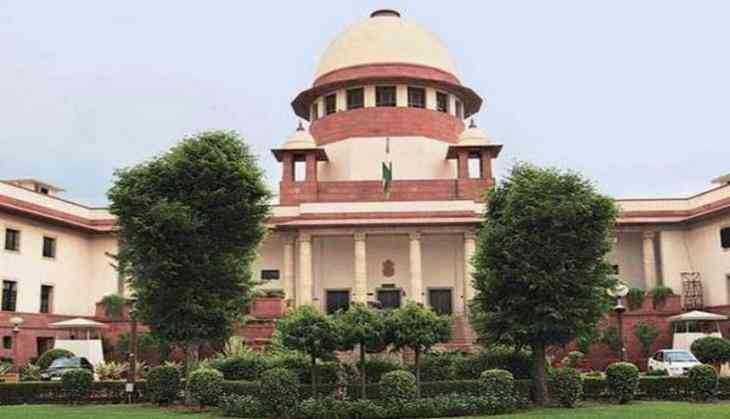 Supreme Court of India (ANI)
Hearing the plea of the news-portal the Wire to quash the defamation case filed by Jay Shah, the son of BJP's national president Amit Shah, the Supreme Court stopped the Gujarat trail court from hearing the case till the apex court hears the matter on April 12. The court also asked Jay Shah and others involved to file their responses on the plea filed by the scribes.
Shah had filed a defamation case against the Wire in response to the news story published on the portal under the heading 'The Golden Touch of Jay Amit Shah'. According to the news story, the turnover of Jay Shah's company Temple Private Enterprise Pvt Ltd got skyrocketed since the Bharatiya Janata Party (BJP) came to power at the Center in 2014. Shah filed the case against the writer of the story Rohini Singh, the Wire's founding editor Siddhart Varadarajan, MK Venu, managing editor Monobina Gupta, public editor Pamela Philipose and the owner of the web portal Foundation for Independent Journalism.
Giving partial relief to the Wire, a three- judge bench of the Supreme Court headed by the Chief Justice of India Dipak Mishra, asked the trail court to suspend the proceeding of criminal defamation case temporarily. The bench also warned the media of irresponsible journalism. "The press should be more responsible before publishing its stories," the Supreme Court bench noted. The bench called it an 'abuse of freedom of expression' if a journalist 'jumped the gun' while doing stories.
Commenting on the role of the media, Chief Justice Dipak Mishra said "we expect the media should be responsible, electronic media should be more responsible."
Appearing for the news portal, Kapil Sibbal argued "If journalism is going to be throttled like this, no journalist can ask questions".
Earlier, the court had barred the Wire to publish any further report on Jay Shah and his company.