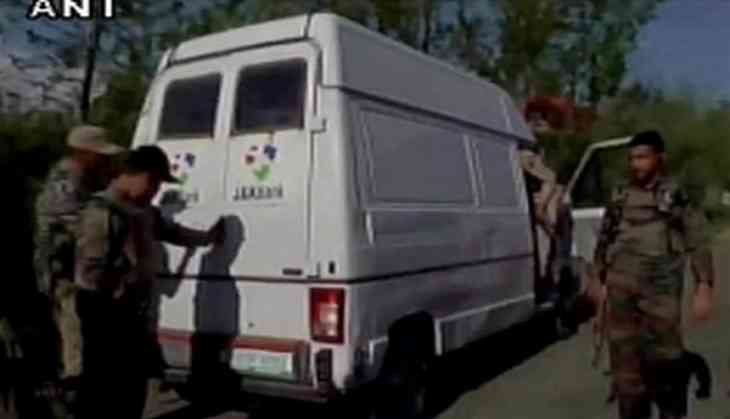 Unknown gunmen on Tuesday looted Rs. 65,000 from a bank in Kader village of Jammu and Kashmir's Kulgam district.Two masked gunmen barged inside the Ellaquai Dehati Bank and looted Rs 65,000 from the bank.
Earlier yesterday, militants opened fire at a cash delivery van of a bank in Jammu and Kashmir's Kulgam, killing five police constables and two bank officials.
The terrorists attacked the van when it was returning after dispensing cash to local bank branches.
Earlier on April 28, alert security forces foiled a bid by two militants to loot a branch of the Jammu and Kashmir Bank (JK Bank). One militant was arrested, while the other managed to flee.
The incident happened when the bank's Mehandi Kadal branch employees had gone to offer Friday prayers and the branch appeared to be closed.
-ANI