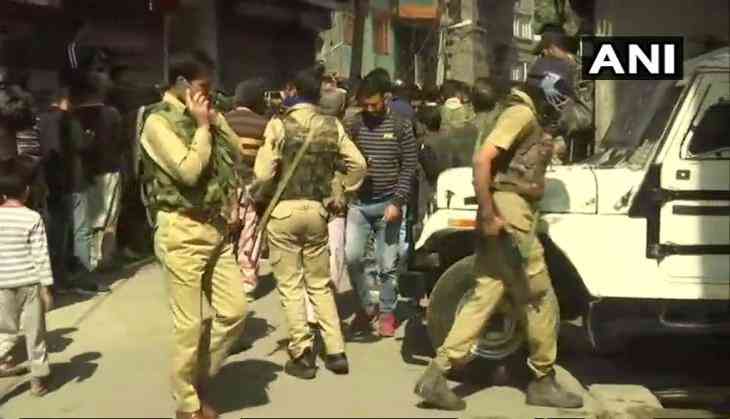 Two National Conference (NC) workers shot dead by terrorists open fire in Srinagar's Karfalli Mohalla on Friday. The militants reportedly killed the two persons of Farooq Abdulla-led National Conference and in the open fire, one was left injured.
#JammuAndKashmir : Three civilians critically injured in a terror attack in Srinagar's Karfalli Mohalla.More details awaited (visuals deferred) pic.twitter.com/xlO5H8BdPt

— ANI (@ANI) October 5, 2018
"Two people have been killed, they had some political background, we are ascertaining more details," said SSP Srinagar Imtiaz Ismail Parray.
The firing at them came from a close range in Karfali Mohalla area of the city. The open fire by the terrorists reportedly took place two days ahead of polling for the first phase of elections for urban local bodies in Kashmir, police said.
The gunmen fired at three persons at Karfali Mohalla, resulting in the death of two of them and injuries to another, a police official said.
Also read: Kathua Rape case: Supreme Court rejects petition filed by accused seeking CBI probe in the case