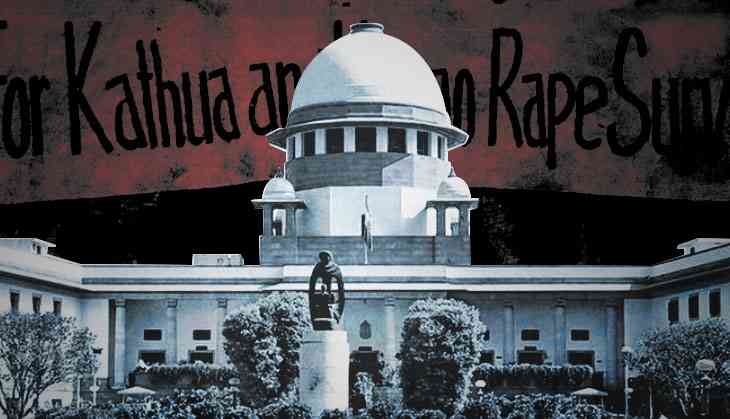 Supreme Court rejects a petition filed by accused seeking by the Central Bureau of Investigation (CBI) into the Kathua rape and murder case, ANI news agency reported. The victim, an 8-year-old girl was brutally tortured, drugged and gang-raped by eight men earlier this year.
The eight-year-old girl, belonged to a nomadic Muslim tribe, had gone missing from her home in a village near Kathua in the Jammu region on 10 January this year. Later, her body was found in the same area a week later.

Kathua rape and murder case: Supreme Court today dismissed the petition filed by accused seeking CBI investigation in the case.

— ANI (@ANI) October 5, 2018
The victim's father had moved later moved to the Supreme Court, seeking transfer of the trail from Jammu and Kashmir court apprehending threat to the family, a friend and their lawyer Deepika Singh Rajawat.
The Jammu and Kashmir police's Crime Branch, which probed the case, filed the main chargesheet against seven persons and a separate chargesheet against a juvenile in a court in Kathua district last week.
A separate plea was also filed by two accused seeking CBI probe in the trial of the case that is held in Jammu and in the probe.
Also read: Vivek Tiwari Murder Case: UP cop suspended for supporting accused Prashant Chowdhary who shot Apple executive