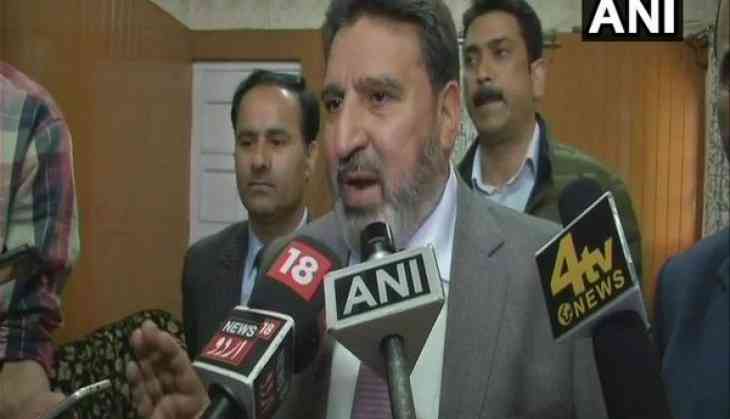 In wake of the continuous protest in the Valley, the Jammu and Kashmir Government has decided to shut the coaching centres for next three months.
Jammu and Kashmir Education Minister Altaf Bukhari, while talking to the media, said that the state government is focusing on providing proper schooling.
He said, it was found that the coaching centres operating in the valley were major distractions for the students and efforts are being made to keep a check on the same.
"We were looking at distractions and one of the distractions we found was coaching centres. We will pass an official order for coaching centres to shut their shops for a while. We will review this is in 90 days," Bukhari said.
He also met the principals of Higher Secondary Schools in Srinagar to control the protest in schools here.
(ANI)