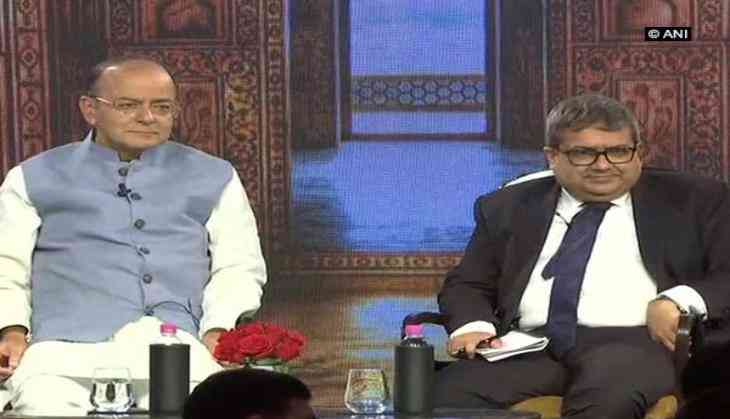 Finance Minister Arun Jaitley on Saturday reiterated the need for simultaneous elections to be conducted in the country, adding that this would be good for India.
" From both a governance and expenditure point of view, to have two to three elections every year is a serious challenge. If elections are held every five years, India will see comfortable governance at the centre and state, and better policy formulation, besides lesser expenditure," he said at the ET Global Business Summit 2018 here.
Speaking on political funding, Jaitley said with the concept of electoral bonds in place, the unclean money in political donations would be converted to clean money.
Furthermore, in light of the economic reforms taken in the country, Jaitley stated that with micro reforms underway, India has the potential to secure the 50th rank on the ease of doing business index in the near future.
" In the last four years, it has been possible to blend political prudence with economic reforms. Political corruption in New Delhi has been brought down. We have reduced subsidies, which has resulted in savings. Air India disinvestment seems to be progressing quite well. Infrastructure creation has gained a lot of speed and that needs to continue, including airlines and aviation. Object of the entire exercise has been to make India a better avenue for investment. We have established that and we will improve," Jaitley said.
The finance minister further stated that benefits of the Goods and Services Tax (GST) have only partly been achieved so far, adding that it is expected to boost revenues going forward, once some measures are put in place.
" Demonetisation will, in the medium and long term, move us towards a cashless economy," he added.
--ANI