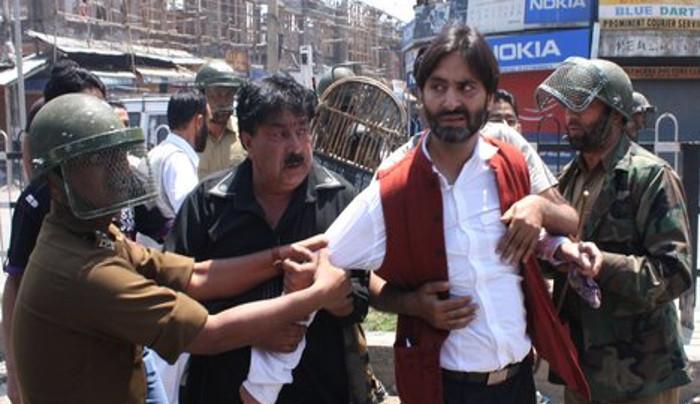 The Jammu and Kashmir Liberation Front (JKLF) has called for a shutdown in the state tomorrow to protest against the death of truck conductor Zahid Rasool Bhat, who succumbed to his injuries at the Safdurjung hospital in the national capital today.
Zahid sustained 70 percent injuries after a truck in which he was sleeping along with two others was set ablaze by a mob in Udhampur on October 9.
Expressing grief over Zahid's demise, his relatives today urged the people not to follow the Hindutva ideology.
"We cannot bring him back. You will split the nation if you accept the Hindutva agenda. If a cow's life is more important than a human's then where should we go? We understand that cow is your holy animal. We have no problems with that. We respect that. But the consequence of hating humans so much and loving cows is before you all," he said in New Delhi while urging the BJP, RSS and VHP to introspect their recent deeds.
According to sources, five out of eight persons, accused of being involved in the attack have been booked under the Public Safety Act.
-ANI