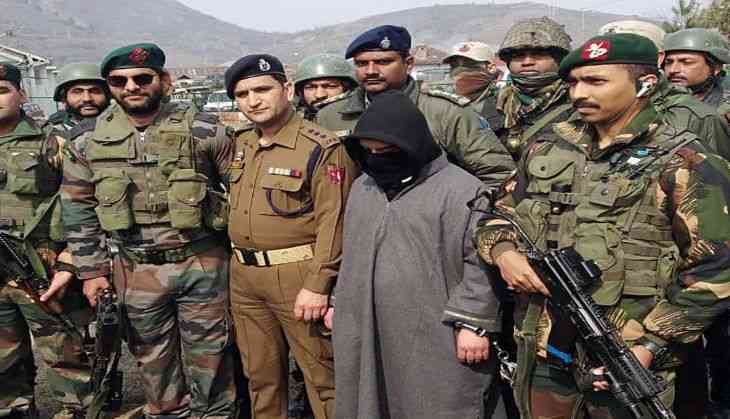 Hizbul Mujahideen's OGW arrested in Baramulla
An Over Ground Worker (OGW) of terrorist outfit Hizbul Mujahideen was arrested with arms and ammunition in Baramulla on Monday, Central Reserve Police Force (CRPF) said.
"Special Operations Group Baramulla and 53 battalion, CRPF during naka party at Kralhar Baramulla arrested a person, Tahir Ahamd Sheikh and recovered 1 hand grenade, 1 magazine AK 47 and 25 rounds of AK 47. He was working as Over Ground Worker of Hizbul Mujahideen," CRPF said.
(ANI)
Also Read: Coronavirus: 'Total lockdown' in Assam's Jorhat from July 9-15