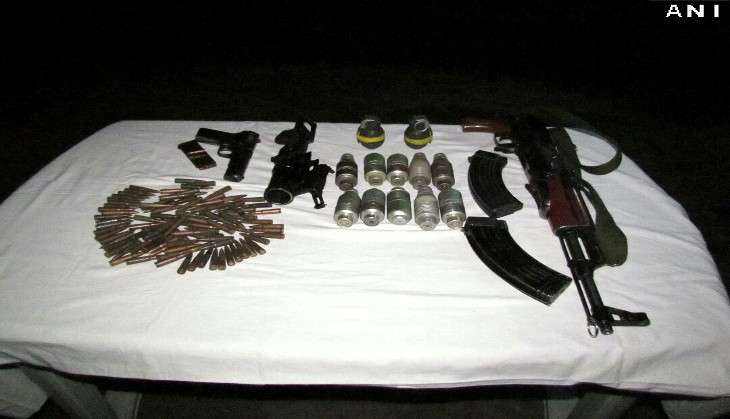 Heavy arms and ammunition were recovered from the two Jaish-e-Mohammad terrorists arrested in Baramulla district of Jammu and Kashmir on 27 October.
According to reports the police recovered an AK-47, a pistol with ammunition, Under Barrel Grenade Launcher, UBGL grenades and pouches from the terrorists.
The police nabbed two Jaish-e-Mohammad terrorists in a joint search operation by 46 Rashtriya Rifles & Special Operation Group Baramulla.
This came hours after the Delhi Police Crime Branch arrested Pakistan High Commissioner staffer Mehmood Akhtar, on charges of alleged spying and theft of Indian defence documents . Akhtar was declared as persona non-grata and was asked to leave the country within 48 hours.
Also Read: Pakistan High Commission employee arrested with Indian defence papers
Meanwhile, Pakistan rangers have once against resorted to firing on 28 October.
Heavy shelling has been reported by Pakistani troops in Nowshera, Sundarbani and Pallanwala sectors of Jammu and Kashmir since 5 am. The ANI reported, Pakistan firing is being responded to befittingly by Indian side.
According to media reports, one girl was injured in overnight ceasefire violation by Pakistani troops along International Border in Kathua and Jammu districts, said the BSF.
Read More: Jammu and Kashmir: Heavy shelling by Pak troops in Nowshera