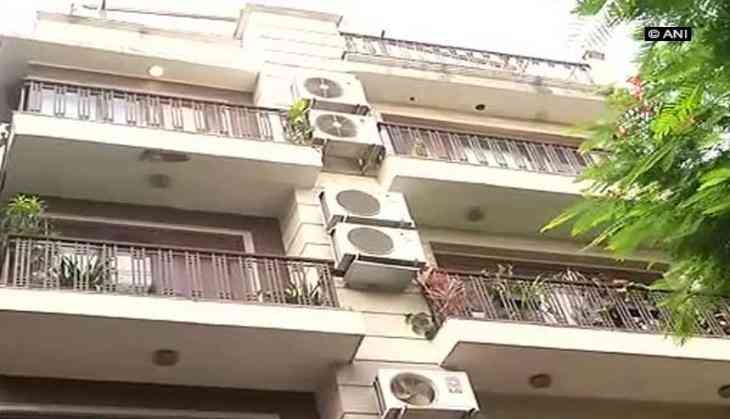 Income Tax (IT) Department on 3 morning started raiding the house of Karnataka Power Minister DK Shivakumar's house in the Safdarjung area in Delhi.
Earlier on 3 August morning, the IT department raided the house of the minister's father-in-law in Bengaluru.
The IT department on 2 August had raided Shivakumar's residence and at a private resort in Bengaluru where 44 Congress lawmakers from Gujarat are staying.
The Congress on 2 August created ruckus in both the Houses of Parliament over the IT raids and alleged that the Bharatiya Janata Party (BJP) led Central Government was indulging in political witch-hunt just to defeat Congress candidate Ahmed Patel in Rajya Sabha polls in Gujarat.
Due to the ruckus, the Rajya Sabha was adjourned thrice before being adjourned for the day.
Raising the matter in Rajya Sabha, Congress leader Anand Sharma had said it is now becoming a trend of the Government to blatantly misuse powers of the state.
Another Congress leader Ghulam Nabi Azad said, "Conduct raids on residences of those people from your party (BJP) who are offering Rs 15 crore.
Congress alleges that the BJP was offering its Gujarat MLAs Rs 15 crore each to resign from Congress.
Karnataka Chief Minister Siddaramaiah dubbed IT raids at residence of Shivakumar as 'undemocratic'.
Congress has shifted its 44 MLAs from Gujarat to Bengaluru after its six MLAs resigned and joined BJP.
However, Union Finance Minister Arun Jaitley denied that the income tax raid at residence Shivakumar has any links with Rajya Sabha polls in Gujarat.
The IT department also maintained that its raid at Karnataka Energy Minister's residence and resort has nothing to do with the Gujarat's Congress MLAs.
Former Karnataka Chief Minister B.S. Yeddyurappa on 3 August said that the Income Tax raid at state's Power Minister D.K. Shivakumar's residences should not be linked with Rajaya Sabha polls in Gujarat.
- ANI