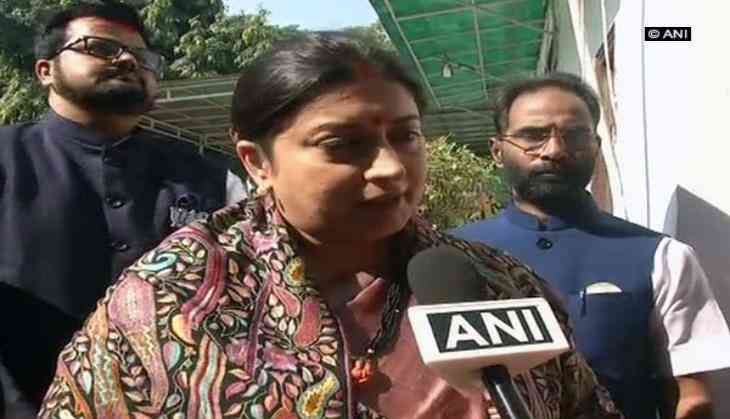 As Bharatiya Janata Party is looking set to form governments in both Gujarat and Himachal Pradesh, union minister Smriti Irani on 18 December said the election results were the victory of development.
She credited Prime Minister Narendra Modi and booth workers for the success in the assembly polls.
"It is a matter of happiness for us, this is the victory of development," the information and broadcasting minister told ANI.
When asked about the tough competition by the Congress in the assembly elections, Irani quipped "jo jeeta wohi sikandar" (The one who wins is the emperor).
At the time of reporting, BJP, in Gujarat, was leading in 100 seats, well past the halfway mark of 92 and in the hill state of Himachal Pradesh, it was ahead in 43 out of 68 seats.
-ANI