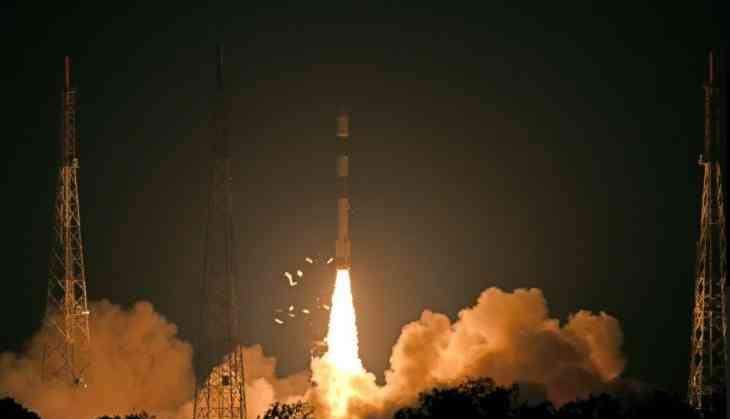 Months after Balakot airstrikes, Indian space agency--ISRO on Wednesday successfully launched earth observation satellite RISAT-2B. The new 'could proof spy satellite' is capable of keeping a lookout from space even in cloudy conditions.
ISRO used its Polar Satellite Launch Vehicle to launch the 615-kg RISAT-2B satellite. The RISAT-2B is equipped with a synthetic aperture radar. This new satellite is capable of clear viewing during day-night and even in adverse weather conditions or intense cloudy weather.
ISRO chief Dr K Sivan called the launch of RISAT-2B a "fantastic mission" and called it a "very, very important" one for the country. With this mission, India "would be going where no one has ever gone before which is to the south pole of the moon on the near side," said Dr Sivan.
"This is a very, very important mission for India. It is an excellent satellite with hi-fi earth observation (capabilities)," he had said.
The home-grown space agency has sent 354 satellites into orbit and crossed a landmark of lifting a total of over 50 tonnes of material into space. With a mission life of five years, the satellite would also be used for military surveillance, ISRO sources told PTI.
ISRO had launched RISAT-1, a microwave remote sensing satellite, on April 26, 2012, from Sriharikota.
Also read: Chandrababu Naidu meets HD Kumaraswamy in Bangaluru, discuss EVM issue