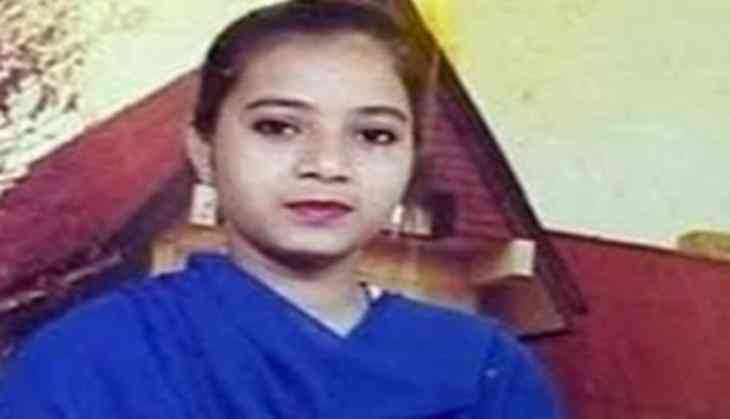 The Gujarat Government on Monday accepted the resignation of Gujarat Director General of Police (DGP) P.P. Pandey involved in the Ishrat Jahan case.
The Supreme Court earlier in the day allowed the Gujarat Government to accept the resignation of Pandey, who is involved in the Ishrat Jahan fake encounter case.
Pandey, who is on extension till April 30, will now step down from his duties forthwith.
A bench of the Apex Court headed by Chief Justice of India Jagdish Singh Khehar passed the order after it was informed by Additional Solicitor General (ASG) Tushar Mehta, that the top cop had written a letter expressing his wish to quit.
While passing the order the bench also disposed a plea filed by former DGP Julio Ribeiro, in which Pandey's appointment and extension as DGP and Inspector General of Police (IGP) were challenged.
On March 31, the apex court asked the Gujarat Government to file its response to a plea against promotion and three-month extension to Pandey.
Pandey was at the helm of the state crime unit when Ishrat, a 19-year-old girl based in Mumbai, Javed Shaikh alias Pranesh Pillai, Amjadali Akbarali Rana and Zeeshan Johar were killed in an alleged encounter with the police on the outskirts of Ahmedabad on June 15, 2004.
The Gujarat Police had claimed they had terror links and had plotted to kill the then Chief Minister Narendra Modi.
A High Court-constituted-Special Investigative team (SIT) had concluded that it was a fake encounter, after which the court transferred the case to the Central Bureau of Investigation (CBI).
Pandey was reinstated into service in February 2015 and appointed the Director of the state's Anti Corruption Bureau after he was released on bail.
Pandey was appointed the in-charge DGP of Gujarat on April 16 last year.
-ANI